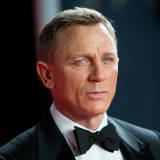 In late 2004, producers Barbara Broccoli and Michael Wilson offered Daniel Craig the role of every British lad's dreams: They wanted him to be the next James Bond. Craig, however, was dismayed over the absence of a script and the too-polished nature of the part, and so, after a brief negotiation, the 35-year-old son of an art teacher and a publican told the producers to sod off....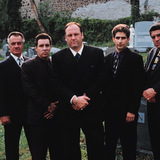 With 18 seasons under its belt and a 19th set to premiere on Sept. 27, 2017, "Law & Order: Special Victims Unit" is considered by many to be one of the greatest crime dramas of all time. We won't argue that, but what other shows about criminals, cops, attorneys, and gangsters could give the "Law & Order" franchise a run for its money? This slideshow will attempt to answer...
"Daunting" is one word Ewan McGregor used about stepping into the role of Jesus in the new film "Last Days in the Desert." "Freaked out" is another way he described his feelings about the task, McGregor said. That's why the Scottish actor, who has played the pope's administrator in "Angels & Demons" and a familiarly robed and bearded Jedi in the "Star Wars" prequels, chose instead...
During the filming of a scene for their action flick Haywire, actor Ewan McGregor and MMA hottie-turned-actress Gina Carano had to engage in some hand-to-hand combat. Carano, no stranger to fisticuffs, apparently handled the scene like a pro's pro, but McGregor unfortunately suffered a hand injury during the scene when his fist inadvertently met Carano's [...]
MORE STORIES >>
Entertainment News

Delivered to your inbox

You'll also receive Yardbarker's daily Top 10, featuring the best sports stories from around the web. Customize your newsletter to get articles on your favorite sports and teams. And the best part? It's free!