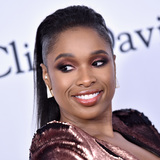 "American Idol" is back, baby! Do you miss it? Well, it's OK if you don't, as it ended in 2016 due to massively declining ratings over its incredible, record-breaking run. Now it's being revived for 2018 with a whole new set of judges, and everyone's wondering whether or not this is going to produce a genuine new music superstar or flame out despite all of its good intentions.No...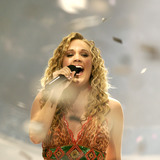 "American Idol" is coming back after being on hiatus for two years! Season 16 will feature a new network – ABC, instead of Fox – and new judges in Katy Perry, Luke Bryan, and Lionel Richie. In celebration of the return of America's biggest singing competition, here are the 20 greatest performances in "American Idol" history.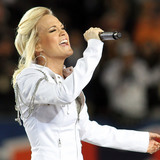 The Super Bowl halftime show gets all the love, but it's the national anthem that really sets the tone for the game. It's a wonderful little appetizer that sets the mood for kickoff, and the big game wouldn't be the same without it. So in honor of this long-underrated tradition, we went back 50 years and ranked each and every Super Bowl anthem performance.
Jordin Sparks knows football. The famous singer -- and daughter of former NFL player Philippi Sparks -- is a huge Arizona Cardinals fan and was in attendance on Sunday for the big game against the Seattle Seahawks. In fact, she sang the national anthem. She also apparently got into with one -- possibly obnoxious -- Seahawks fan in the crowd. TMZ has the scoop: Hey, we've all been...
Famed singer Jordin Sparks was pretty impressed with the performance by Le'Veon Bell on Monday Night Football, and she even shared her thoughts on Twitter. Sparks, who won the sixth season of American Idol and is the daughter of former NFL cornerback Phillippi Sparks, is a big NFL fan. During Monday night's game, she tweeted...Read More
MORE STORIES >>
Entertainment News

Delivered to your inbox

You'll also receive Yardbarker's daily Top 10, featuring the best sports stories from around the web. Customize your newsletter to get articles on your favorite sports and teams. And the best part? It's free!