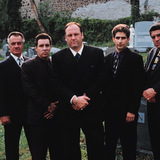 With 18 seasons under its belt and a 19th set to premiere on Sept. 27, 2017, "Law & Order: Special Victims Unit" is considered by many to be one of the greatest crime dramas of all time. We won't argue that, but what other shows about criminals, cops, attorneys, and gangsters could give the "Law & Order" franchise a run for its money? This slideshow will attempt to answer...
The 2017 MTV Movie and TV Awards, hosted by Adam DeVine, kickoff May 7. In honor of that, we're looking back at previous award winners in various categories. Today: Best Villain. As one of the awards they've been doing since the get-go, Best Villain has seen its Golden Popcorn on villains both legendary and befuddling, but it hardly ever disappoints. Here are the Best Villains, ranked.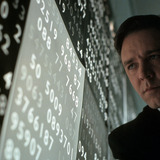 For years, productions used the idea of genius and geniuses as significant plot points in TV or on film. Here we take a look at 26 of the more memorable times geniuses have shown up on the big (and little) screen.
MORE STORIES >>
Entertainment News

Delivered to your inbox

You'll also receive Yardbarker's daily Top 10, featuring the best sports stories from around the web. Customize your newsletter to get articles on your favorite sports and teams. And the best part? It's free!