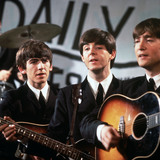 However you measure pop-music success – hit singles, album sales, industry awards, critical acclaim – the Beatles rank near the top. The band has maintained a staggering level of respect among their peers and fellow artists since they first burst on the scene in 1963, as demonstrated by the thousands of cover versions of their songs that have been recorded over the last 50 years...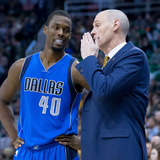 Consider Dallas Mavericks head coach Rick Carlisle a jack of all trades.Carlisle attended the wedding of one of his players, Harrison Barnes, on Saturday and was caught on camera showing off his piano skills for the guests in what appeared to be a rendition of Paul McCartney's "Maybe I'm Amazed."The former Coach of the Year tends to convey a tough, no-nonsense persona, and that helps...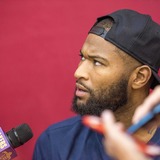 DeMarcus Cousins is apparently so focused on his NBA career that the only thing he has done throughout his life is play basketball and return to the rock he lives under. Is there any other explanation for not knowing who Paul McCartney is? On Monday, Cousins was asked if he attended the first event at the Sacramento Kings' new Golden 1 Center, which was McCartney's concert. This...
Don't spend it all in one place, Paul. London Olympic organizers say former Beatle Paul McCartney and other star performers who took part in Friday's opening ceremony essentially donated their time, receiving a mere pound ($1.57) for their performances. The nominal fee was offered to make the Olympics contracts binding, but pales in comparison to the millions big names like McCartney...
Paul McCartney has confirmed an Olympic-sized rumor, saying he'll be the closing act at the London 2012 opening ceremony. Earlier this year the former Beatle disclosed that he was in talks to play a role in the celebrations. On Monday, he confirmed: ''I've been booked.'' He told BBC radio station 5 Live that he would be ''closing the opening'' of the games. The lineup for the...
Paul McCartney says he is in talks to play a role in the London 2012 Olympic celebrations. The former Beatle says he ''might be doing something'' in the Olympics but is not sure what role he may play in the events. Speaking at a promotional event for his new album on Thursday, McCartney said he will go to a meeting about the Games on Friday where he expects to learn more about...
Paul McCartney is coming to Yankee Stadium. The team announced Wednesday that the 68-year-old Rock and Roll Hall of Famer will perform his first concert at Yankee Stadium on July 15. Tickets go on sale Monday. McCartney has been part of several high-profile shows in New York ballparks. The Beatles played before more than 55,000 fans at Shea Stadium to open a North American tour...
MORE STORIES >>
Entertainment News

Delivered to your inbox

You'll also receive Yardbarker's daily Top 10, featuring the best sports stories from around the web. Customize your newsletter to get articles on your favorite sports and teams. And the best part? It's free!