It's been a busy couple of weeks for the Miami Dolphins. Out: fan favorite Jarvis Landry, Ndamukong Suh and 2017 free agent pickups Lawrence Timmons and Julius Thomas. In: former Rams DE Robert Quinn and WR's Albert Wilson and Danny Amendola. Miami also restructured the contracts of SS Reshad Jones and QB Ryan Tannehill this week, as well. There are a couple of things I...
There's no questioning what kind of a resume defensive end Robert Quinn brings to the Miami Dolphins; at only 27 years old and just seven seasons, he's already accumulated 175 tackles, 62.5 sacks, 21 forced fumbles and two fumble recoveries in his impressive career.And according to the soon to be eight-year veteran, that's not nearly enough for his tastes."Not productive enough,...
Lack of Buccaneers news during the legal tampering period of free agency has caused some overreactions. We've seen names come off the boards already. During the legal tampering period, players that the Buccaneers have been reportedly tied to have agreed to sign with other teams once the free agency signing period begins later Wednesday afternoon. Does this mean that the Bucs are...
The NFL's free-agent and trading period doesn't begin until 2 p.m. MT Wednesday, but multiple teams have already agreed to send players elsewhere and/or sign players who have already been released. (Players who have been cut are able to sign with new teams immediately.) For the impending free agents, who are under contract for the remainder of the 2017 league year, teams can begin...
The Rams are making BIG moves on defense. go rams weighs in on the wild pace of the pre-free agent action. Rams Are Wheeling And Dealing Like No Other Team Normally when a NFL team makes the playoffs, but come up just shy of winning the Super Bowl, the offseason is about finding those pieces of the jigsaw puzzle do finish the job. Well, not for Los Angeles Rams General Manager...
The Los Angeles Rams are trading guys and picks like hotcakes. And around the 2018 combine, they have been the talk of the NFL. Hell of a way to lead into free agency... (Apple News readers will need to head to the show page to listen to the episode; you can find the show in iTunes too) This week Joe (@3k_) and I (@MightyOrMisone) discuss the 2018 NFL scouting combine, the upcoming...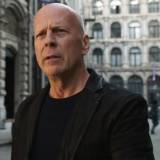 There's just something cathartic about a good revenge flick. Every day, something has us feeling wronged and deep down inside, we'd just like a little payback. Luckily, we have revenge films, like Eli Roth's remake of "Death Wish" heading towards theaters, and to get you ready, we've compiled our own list of the 25 best revenge films of all time.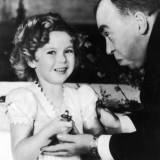 The Academy Awards have been dishing out Oscars since 1929, and, amid the snubs and surprises, there have been some truly unusual achievements. Weird coincidences, unprecedented success stories, a dog getting nominated for Best Adapted Screenplay... the Oscars never fail to amuse and confound. What follows is a collection of the most notable accomplishments. Some are inspiring, some...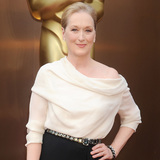 On an episode of "Jimmy Kimmel Live!" back in early January, the late-night funnyman quizzed guest Meryl Streep to see if the acting icon could name each of the 20 films for which she received an Academy Award nomination. In a rare miss, Meryl actually failed to do something... and in spectacular fashion, at that. While stifling laughs and frustrated feelings, Streep could only manage...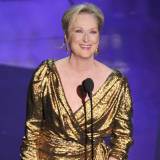 Meryl Streep was just a year out of the prestigious Yale School of Drama in 1976 when she saw the movie performance that would change her life. It wasn't Faye Dunaway in "Network," Sissy Spacek in "Carrie" or Liv Ullman in "Face to Face." No, it was Robert De Niro as Travis Bickle in "Taxi Driver." According to Meryl Streep: Anatomy of an Actor author Karina Longworth, Streep was...
MORE STORIES >>
Entertainment News

Delivered to your inbox

You'll also receive Yardbarker's daily Top 10, featuring the best sports stories from around the web. Customize your newsletter to get articles on your favorite sports and teams. And the best part? It's free!