We've updated our Privacy Policy.
By continuing to use this site, you are agreeing to the new Privacy Policy.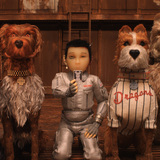 This Friday marks the premiere of "Isle of Dogs," Wes Anderson's latest cinematic effort. The film has been getting a lot of buzz – audiences at the Berlinale and South By Southwest film festivals all loved it – and if the trailer is indication, it promises to be everything that audiences have come to love about his films: a quirky and picturesque stop-motion animated film about...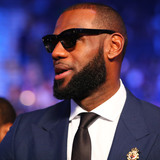 Twitter lit up as LeBron James arrived at the T-Mobile Center in Las Vegas for Saturday night's big fight between Floyd Mayweather and Conor McGregor. However, King James was far from the only big-name sports figure to attend to fight. Many of the biggest celebrities in the sports world showed up. It was like a second ESPYs.LeBron's teammate J.R. Smith: Alex Rodriguez, Robert Kraft...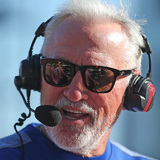 The media members who cover the Chicago Cubs apparently have been obsessed in recent weeks over whether or not Joe Maddon has taken to dyeing his hair. And thanks to the investigative efforts of one intrepid reporter, signs are pointing to yes.Chicago Tribune reporter Paul Sullivan did some work behind the scenes — including locating a Maddon source who would only go by "Deep Root...
LIKE WHAT YOU SEE?
GET THE DAILY NEWSLETTER: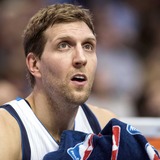 Dallas Mavericks star Dirk Nowitzki is hosting a charity tennis tournament on Sunday, and Ben Stiller is among the celebrities and pro tennis players who are planning to attend. How did that connection come about? We'll just let Dirk explain: Dirk Nowitzki on getting movie star Ben Stiller to play in his charity tennis game: "I slid into his DM's, like the kids say these days...
Ben Stiller will star in the feature film comedy Brad's Status as a man who is disappointed because he is not as successful as his former classmates. Even though Brad has a happy family and a good career, he feels like a failure compared to his old friends from school, and he's forced to confront them and his feelings of inadequacy head on while taking his son on a tour of East Coast...
Funny Comedy gods Ben Stiller and Bob Odenkirk are joining forces once again for a new sketch show, The Birthday Boys.
Unlike the Grammys, which I found to be pretty entertaining to watch and live tweet, I didn't watch a single solitary second of last night's presentation of The Oscars. I just didn't care. I didn't see many of the movies up for awards, and I always find The Oscars to be nauseatingly self-deferential and haughty, even for an awards show. But I do love me some Emma Stone, so I was...
Surely you've heard of Caltech, and not just because the technical school supplied the pinch that put out the power in Las Vegas in Ocean's 11. Caltech had a legendary 310-game conference losing streak in college basketball that was snapped in February. The program literally had gone 26 years without a conference win. Sounds like [...]
MORE STORIES >>
Entertainment News

Delivered to your inbox

You'll also receive Yardbarker's daily Top 10, featuring the best sports stories from around the web. Customize your newsletter to get articles on your favorite sports and teams. And the best part? It's free!