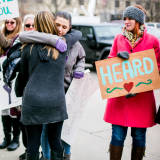 "I only hope when you get a chance to speak, you tell us who knew what and when they knew it. If you truly want us to heal, you will do this for us." - Kaylee Lorincz, one of Larry Nassar's victimsLarry Nassar will spend the rest of his life in prison. While Nassar's conviction was all but imminent after a lengthy sentence for child pornography crimes, the focus from the fallout...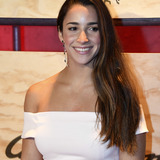 Lynn Raisman, the mother of Olympic gymnast Aly Raisman, blasted Tom Izzo over his comments about Larry Nassar and Michigan State's president.After Michigan State's 85-57 win over Indiana on Friday, Izzo faced questions about school president Lou Anna K. Simon. Simon has come under heat for the way she and the school handled accusations of sexual abuse by Nassar, a former osteopathic...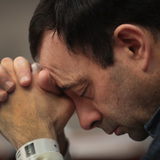 Front Five: The top stories that shaped both sports & politics this week "I have represented the United States of America in two Olympics and have done so successfully. Both USA Gymnastics and the United States Olympic Committee have been very quick to capitalize on and celebrate my success. But did they reach out when I came forward? No." - Olympic gold medalist Aly RaismanFormer...
The U.S. women's gymnastics team, on the cusp of claiming only the second team gold in American history, enters Tuesday's team finals with one person on whom everything could turn: Jordyn Wieber. This is the best women's squad America has produced since the Magnificent Seven won the country's only team gold medal at the 1996 Games in Atlanta. But its most talented teammate faces...
There is no joy in saying this to a 17-year-old whose entire world has just come crashing down around her, but it must be said because too much rests on her hearing it: Jordyn Wieber, US-gymnastics anointed star who failed Sunday to qualify for the all-around finals, needs to get over it. Right now. Perhaps her coach, John Geddert, has already impressed upon Wieber that her country...
Shortly after failing to qualify for the individual all-around finals, the face of USA Gymnastics walked unsteadily past the media. Jordyn Wieber walked with wide eyes, steered by a handler, past her teammates, including the two who had replaced her in an event she was expected to dominate. Even then the tears would not stop. Aly Raisman, who came from nowhere to vault ahead of...
The Americans breezed through qualifying in women's gymnastics Sunday, throwing down a challenge to Russia, Romania and defending Olympic champion China in the process. For Jordyn Wieber, there won' be a chance to add an Olympic gold medal to a world title. The Americans finished with 181.863 points and have a big lead atop the standings, though the Russians, 2010 world champions...
MORE STORIES >>
Gymnastics News

Delivered to your inbox

You'll also receive Yardbarker's daily Top 10, featuring the best sports stories from around the web. Customize your newsletter to get articles on your favorite sports and teams. And the best part? It's free!