We've updated our Privacy Policy.
By continuing to use this site, you are agreeing to the new Privacy Policy.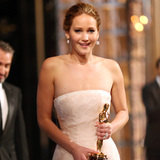 Everyone loves a good movie, and every once in awhile, the ceremony which hands out the film industry's highest honors can be just as entertaining as any blockbuster. We remember the hilarious hosts, the dramatic and touching speeches, and the occasional stunning upset of a category win, making for great water cooler talk the next day. Yet even more than that, we remember the jokes...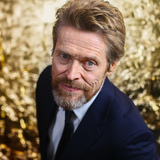 The problem with an Oscar-caliber role is that for the rest of your career, people tend to think of you only as that character; not as a human person who laughs at how poorly they play boardgames like Catchphrase, possessing good dance moves and a surprisingly solid basketball shot. While we never truly get to see behind a performer's mask, it's fun when we get to catch glimpses...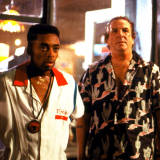 In the early morning hours of Valentine's Day 1990, Karl Malden and Geena Davis announced on behalf of the Academy of Motion Picture Arts and Sciences that the Oscars had very little love for Spike Lee's "Do the Right Thing." Two nominations: Best Supporting Actor for Danny Aiello's portrayal of the pandering pizzeria owner Sal and a thanks-for-playing Best Original Screenplay nod...
LIKE WHAT YOU SEE?
GET THE DAILY NEWSLETTER: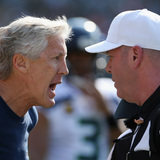 The NFL is back, and we'd like to imagine if the league added a hotline for players, coaches and GMs to call to complain about penalties, get clarification on rules and ask what exactly constitutes a successful catch in the NFL – just like the NBA. Of course, emperor-king Roger Goodell could overturn any phone messages at any time. All responses are about as authentic and real as...
Billy Crystal began his eulogy for Muhammad Ali like only he could. "We're at the halfway point," he said dryly upon taking the stage, hours after the day's events for Ali began. "I was clean shaven when this started." Of course, everyone in the building laughed, and then Crystal turned somber. "Last week, when we heard the news, time stopped," he said. "There was no war, there were...
Comparing current NHL stars to celebrity fans who might follow Billy Crystal's lead
MORE STORIES >>
MLB News

Delivered to your inbox

You'll also receive Yardbarker's daily Top 10, featuring the best sports stories from around the web. Customize your newsletter to get articles on your favorite sports and teams. And the best part? It's free!