Spring Training, particularly for veteran pitchers like Charlie Morton, is a time to experiment with pitches. Morton, at 34 years old, is looking to add a changeup to his diverse repertoire.
What can Astros SP Charlie Morton do for you in Fantasy Baseball? Welcome to the fantasy baseball draft season. It's the season where you hear, "I was going to choose him" or "this is a reach." We just had our draft last night, and we heard these and many more phrases throughout the...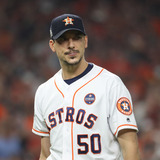 MLB's rule changes have clearly struck a nerve with the Houston Astros. Justin Verlander commented on the issues with them on Monday. Later in the day, teammate Charlie Morton did the same thing — only in a slightly different way.Verlander's issues were about the practical issues of limiting the mound visits.Morton's concerns were more long term. Quite honestly, this would certainly...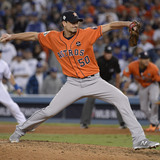 Houston Astros pitcher Charlie Morton narrowly avoided a nasty blow from a shattered bat as he escaped a jam in the sixth inning of Game 7 of the World Series.Morton was pitching in relief with two on and two out protecting a 5-1 Astros lead when Corey Seager hit a broken bat grounder to short. Morton, perhaps not entirely comprehending what was coming at him, found himself in the...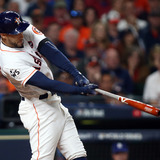 George Springer smashed a solo home run in the bottom of the sixth inning of Game 4 of the World Series on Saturday night to account for the first run of the game, and he broke up a no-hitter in the process.The Houston Astros center fielder was batting with a 3-1 count and two outs in the sixth when he took a curveball deep to left field: That put Houston up 1-0 in the game.Los Angeles...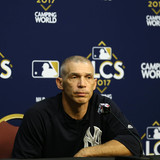 Charlie Morton loves his gum balls — literally. And that may be an issue for the New York Yankees.Yankees manager Joe Girardi went out to speak with home plate umpire Mark Carlson early in Game 7 of the ALCS, who later spoke with Houston Astros manager A.J. Hinch. FS1's broadcast crew aired the footage and suggested that Girardi was complaining about Morton touching bubble gum in...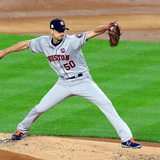 It will come down to Charlie Morton against CC Sabathia in Game 7 of the ALCS Saturday with a trip to the World Series on the line.Houston Astros manager A.J. Hinch announced after his team's 7-1 win over the New York Yankees in Game 6 that Morton will start Game 7 for the team.According to what was said on FS1's telecast during Game 6, Houston had three options for Game 7. They...
When Charlie Morton was a Pirate and this author a beat reporter covering Pittsburgh's ball club, I became familiar with Morton through a number of conversations. He was one of the first players I encountered who discussed having employed PITCHf/x data to better understand his performance, to move away from the box score as a means of evaluation. He would have phone calls with his...
I first became acquainted with Charlie Morton while covering the Pittsburgh Pirates as a newspaperman and while conducting research for my non-fiction work Big Data Baseball. Morton was the first major-league player I encountered who exhibited a real interest in analytics. He developed an appreciation of numbers from his father, Chip, an accountant and former Penn State basketball...
This morning, the Astros announced that they have signed Charlie Morton to a two year, $14 million contract, bringing the right-hander to Houston to bolster their pitching depth. And as Mike Petriello notes, there's some obvious synergy here. Charlie Morton was top 5 (min. 50 thrown) in curve spin last year (2990 RPM). The Astros threw more curves as last year went on. Easy fit...
MORE STORIES >>
Astros News

Delivered to your inbox

You'll also receive Yardbarker's daily Top 10, featuring the best sports stories from around the web. Customize your newsletter to get articles on your favorite sports and teams. And the best part? It's free!