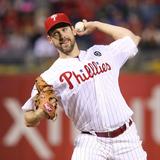 I can count on one hand how many times I've written about Cliff Lee. Once: August 2014, questioning whether or not he had anything left to give to the game he spent 13 years in the majors playing—eight with Cleveland, five with Philadelphia, and two brief stints between Seattle and Texas. Well, it appears the tank has run out. It's getting to be old news, but all signs point to...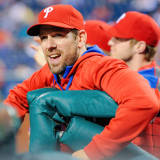 One of the best pitchers of the last decade is ready to give it one more run. According to Jon Heyman of CBS Sports, Cliff Lee wants to get back into his groove on the mound in 2016, if he finds the right fit. So, what's a "good fit" for a pitcher who will turn 38 in August? While Lee has pitched in two of them, he's never won a World Series. Logically, you'd think that he'd want...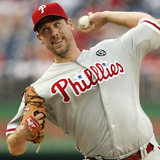 Cliff Lee is reportedly looking to pitch in 2016 if he can find the right fit, according to a new report. The 37-year-old free agent lefty hasn't pitched since 2014 due to a torn flexor tendon in his throwing elbow, and the Philadelphia Phillies declined his $27.5 million club option for obvious reasons. Lee isn't giving up on his career, though, and according to CBS Sports's...
View image | gettyimages.com One of the questions that fans of the Philadelphia Phillies have been asking throughout the entirety of the 2015 season is in regards to the whereabouts of 13-year veteran left hander Cliff Lee. Lee, 36, was placed on the 60-day disabled list on March 16 with...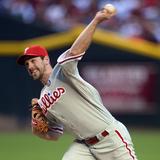 View image | gettyimages.com We all love(d) Cliff Lee. The 2009 Phillies season and playoffs were some of the most exciting, enjoyable baseball of my lifetime. When Lee returned to the Phillies as a free agent, baseball was at its all-time high in the City of Philadelphia. Now, the Phillies...
Wednesday marked the beginning of spring training for the Philadelphia Phillies as pitchers and catchers reported to Clearwater, Florida. The first workouts of the season will take place on Thursday, so players had some time to settle in and speak with the media. Cliff Lee participated in a brief media session and fielded questions from reporters. But he mixed things up a bit. Instead...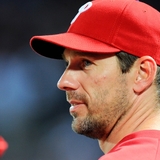 When you no longer have a viable way out, you will trade Cliff Lee and eat some of his contract if you're the Philadelphia Phillies of 2015. Ergo, the fastest route to tomorrow's prominence is the most unpleasant one. There will be a published Storyline and/or Red Alert each week. This review is an additional and updated posting. Please, scroll down for this edition of Genuine Insight...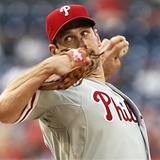 We talk about Father Time plenty when it comes to athletes. I have me​ntioned it on numerous ​occasions here, and now I will look at another player in that same light: Cliff Lee. A Brief Look at a Winding Path Lee, currently of the Philadelphia Phillies, has had a very interesting career. He has lasted 13 seasons thus far, having stints with four separate ball clubs. He's also...
Even with the temporarily muted debate regarding a Cliff Lee deal, the Philadelphia Phillies will go to Clearwater in February with hopes that the ace will dominate hitters again in April. Next July, negotiating with potential suitors will be different for Ruben Amaro Jr. Firstly, this opinion piece is neither a defense of Amaro nor an attack on him. With many negative reviews about...
Cliff Lee exited Thursday's game against the Nationals with the same injury that held him out for two months earlier this season. He threw a pitch to Denard Span and immediately pointed to his elbow and threw his hands up in acquiescence. Scott Sheridan came out and Lee's night was over after just two and two-thirds innings. All of Philadelphia is crossing their fingers that he can...
MORE STORIES >>
Phillies News

Delivered to your inbox

You'll also receive Yardbarker's daily Top 10, featuring the best sports stories from around the web. Customize your newsletter to get articles on your favorite sports and teams. And the best part? It's free!