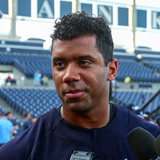 Russell Wilson on Monday, as expected, made his first appearance at spring training with the New York Yankees. The Seattle Seahawks quarterback, who was acquired by the Bronx Bombers earlier this month in a trade, called the opportunity to don the pinstripes a "dream come true." Not only that, Wilson also explained why he continues his flirtation with the game of baseball. "Some...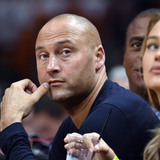 Miami Marlins co-owner and CEO Derek Jeter said the organization will "do their part" to help the greater Florida community heal after a gunman massacred 17 faculty and staff last week at Parkland's Marjory Stoneman Douglas High School.While making an appearance Wednesday at a Fort Lauderdale Chamber of Commerce meeting, Jeter was asked about the mass murder on Feb. 14 by Evan Golden...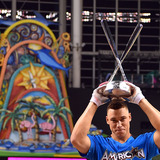 Miami Marlins CEO and co-owner Derek Jeter's desire to remove the home-run sculpture that sits in the outfield of Marlins Park could be thwarted by Red Grooms, the artist who designed it.According to a Miami Herald report, a Miami-Dade county official has indicated the artist who designed the $2.5 million sculpture has to effectively sign off on its removal per an agreement reached...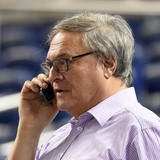 Miami-Dade County is suing the Marlins, the former ownership group led by Jeffrey Loria,and the team's current ownership group, according to a report from Doug Hanks of the Miami Herald. The litigation will address a dispute that has arisen over the municipality's rights to a share of profits from the sale of the organization that was wrapped up last fall.Details of the suit are...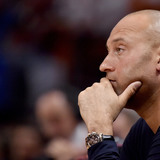 Derek Jeter will be adopting a slightly more laissez-faire facial hair policy with the Miami Marlins than his previous employer.Speaking with reporters earlier this week, the Marlins CEO and part-owner said that he is fine with players growing beards or mustaches — just as long as they are "well-groomed.""You want people to look professional," said Jeter, according to ESPN. "I think...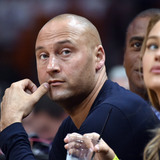 Miami Marlins co-owner Derek Jeter was asked this week during am interview whether or not Roger Clemens and Barry Bonds should be in the Hall of Fame, specifically due to their troubled association with PED accusations and suspected use.Jeter, who will one day of course be enshrined in Cooperstown himself, was asked about the polarizing issue during an interview with Jeff Glor that...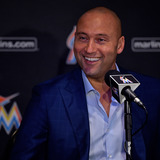 The defending NBA champion Golden State Warriors are losing one of the top figures in their front office to an entirely different sport.According to a report by Bloomberg's Scott Soshnick on Monday, top Warriors executive Chip Bowers, who had been serving as their chief marketing officer, is leaving the team to become president of business operations for the MLB's Miami Marlins....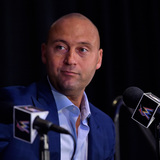 Marlins CEO Derek Jeter has received quite a lot of criticism since he and Bruce Sherman spearheaded a successful bid to acquire the organization from oft-criticized predecessor Jeffrey Loria. Payroll-trimming and rebuilding-oriented player transactions such as those the Marlins have undertaken do generally have a tendency to spur some harsh reactions, though surely there were a...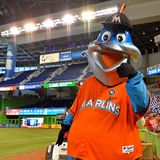 The housecleaning among the Miami Marlins is apparently continuing.SiriusXM MLB Network Radio's Craig Mish reports that the Marlins have fired the man who plays their mascot, Billy the Marlin. The horror! Hopefully he didn't do anything like the Mets mascot once did.No word on whether Derek Jeter will be taking over the job.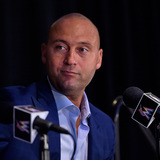 Derek Jeter has been serious about his plans to remove the home run sculpture from Marlins Park from the moment he bought the Miami MLB team. Any plans to remove the statue would be complicated and require Miami-Dade County approval, but it sounds like Jeter has some political backing.Miami-Dade mayor Carlos Gimenez toured Marlins Park on Tuesday and expressed openness to getting...
MORE STORIES >>
MLB News

Delivered to your inbox

You'll also receive Yardbarker's daily Top 10, featuring the best sports stories from around the web. Customize your newsletter to get articles on your favorite sports and teams. And the best part? It's free!