We've updated our Privacy Policy.
By continuing to use this site, you are agreeing to the new Privacy Policy.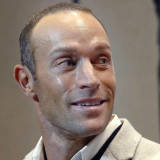 Philadelphia Phillies manager Gabe Kapler didn't back down a bit when asked recently what to expect out of the team in 2018. In fact, Kapler took it to another level when he guaranteed the Phillies would amass a "s—load" of wins next season.The boisterous proclamation loaded with Kapler's patented bravado was captured by Sports Talk Philly columnist Tim Kelly. As noted by Busted...
The Los Angeles Dodgers have suspended one of their top prospects. Barry Lewis of the Tulsa World has reported that infielder Erisbel Arruebarrena has been suspended for the remainder of the season. Dodgers suspend @TulsaDrillers SS Erisbel Arruebarrena for rest of season -- also did that last May but he returned to play in July — Barry Lewis (@BarryLewisTW) May 4, 2016 The...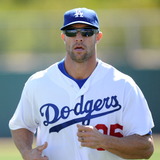 The early frontrunner for the Los Angeles Dodgers manager position may be someone without any prior MLB managing experience. According to Bill Plunkett of The Orange County Register, former MLB outfielder Gabe Kapler is a strong candidate to replace Don Mattingly, who parted ways with the Dodgers on Thursday. Kapler currently works as the Dodgers' director of player development...
LIKE WHAT YOU SEE?
GET THE DAILY NEWSLETTER: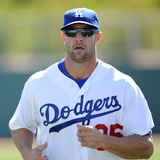 By Jason Rowan There are a plethora of off-kilter health fads that arise from time to time, but a suggestion by former major leaguer Gabe Kapler about how to utilize one's "boys" to get in better shape is so off-the-wall it can only be referred to as just plain nuts. Kapler, who now serves as the Director of Player Development for the Los Angeles Dodgers, is a passionate advocate...
Here's a dirty open secret about minor league ballplayers: They eat just horribly, many of them. Part of that's simply just a reflection of age and culture. Think about what you were like at 18, 19, 20, away from home for the first time. Think about the garbage you probably ate. That's just human nature, the first crack at a life without restrictions. A few years ago, there was even...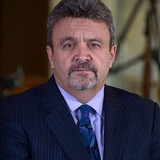 The Los Angeles Dodgers are in the process of revamping their front office, and are doing so in a Moneyball fashion. A few weeks ago, the Dodgers announced that Ned Colletti would not remain the team's general manager. After teams like the Cubs and Angels failed, the Dodgers successfully lured former Tampa Bay GM Andrew Friedman out of the smaller market and into the front office...
In my senior year of college, I interned for NESN, which is basically the Red Sox equivalent of SNLA, except that people can see it. That gave me some great access and stories, and one of the things I vividly remember was standing on the warning track outside the first base dugout and watching a 27-year-old outfielder who had just been acquired from Colorado warm up, and being completely...
Former MLB outfielder Gabe Kapler is a fitness freak. He was one of the most chiseled players in the league during his 12 seasons as a pro, and Kapler now runs a lifestyle and fitness blog that gives readers pointers on how to stay healthy and fit. He also throws in a few bonuses that […]
On August 16, the Rays needed a roster spot for Carlos Pena who was coming off the DL. Gabe Kapler walked into the trainer's room and came out with a sprained ankle and a trip to the DL. Many (including us) assumed that "sprained ankle" was code for "sprained left roster spot," and that he would return on September 1 when rosters expanded. But September 1 came and went and there...
MORE STORIES >>
MLB News

Delivered to your inbox

You'll also receive Yardbarker's daily Top 10, featuring the best sports stories from around the web. Customize your newsletter to get articles on your favorite sports and teams. And the best part? It's free!