We've updated our Privacy Policy.
By continuing to use this site, you are agreeing to the new Privacy Policy.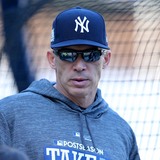 Former Yankees skipper Joe Girardi has joined the MLB Network as a studio analyst. The network announced the hiring, which Michael McCarthy of the Sporting News reported this morning.It came as something of a surprise when the Yanks announced in late October that they would not seek to work out a new deal with Girardi, whose contract expired after his tenth season running the dugout...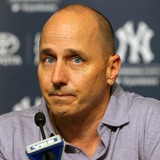 New York Yankees general manager Brian Cashman spoke for the first time Monday about why he chose to part ways with former manager Joe Girardi.Speaking with reporters, Cashman made it sound like Girardi had some issues communicating with his players, which was the reason he was ultimately not brought back as Yankees manager — and that it had nothing to do with his ill-informed decision...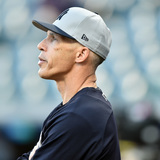 Though it seems like a good fit in many ways, Joe Girardi likely won't be the next manager of the Washington Nationals, according to a report.Jon Heyman of FanRag Sports reported Friday that Girardi was "not likely" to be the Nationals' new manager, citing the team's unwillingness to pay big money as one reason. Though the fit appears obvious on paper, there are some reasons the...
LIKE WHAT YOU SEE?
GET THE DAILY NEWSLETTER: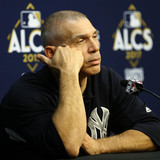 Joe Girardi will not return as the manager of the New York Yankees in 2018.While sources told ESPN's Andrew Marchand that Girardi and the Yankees mutually agreed to go their separate ways with the manager's four-year, $16 million contract set to expire, Girardi released a statement on Thursday saying it was the team's decision to not re-sign him. Giardi took the Yankees to the postseason...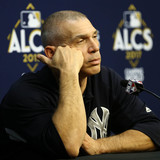 It looks like the New York Yankees are on the hunt for a new manager.For some reason.That's because on Thursday morning, Joe Girardi announced he wasn't returning to manage the club in 2018. Not only that, but it appears to be the Yankees' decision, with Girardi saying:"With a heavy heart, I come to you because the Yankees have decided not to bring me back."The question is—why? Girardi...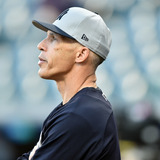 Joe Girardi has faced heavy criticism for his failure to challenge an erroneous hit-by-pitch call in Game 2 of the American League Division Series, and fans still clearly have not forgotten about it.On Sunday night, the Yankees hosted Game 3 in their ballpark, and Girardi's name was called during pregame introductions, as usual. However, he was showered by boos from fans this time...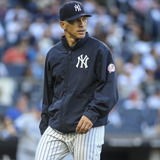 Joe Girardi has already lost one American League Wild Card Game in 2015. Hours before taking on the Minnesota Twins in the 2017 game, the New York Yankees skipper voiced his frustration with the one-game format. There are a few ways to see this.From a fairness standpoint, Girardi is right. Of all the sports, baseball is by far the most random in terms of what can happen in one game...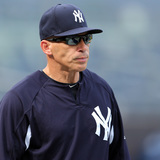 MLB teams have been stealing signs for more than 100 years, and the Boston Red Sox are the latest to get caught doing it. New York Yankees manager Joe Girardi believes he has an idea that would put an end to it.Girardi has said numerous times that he believes allowing pitchers and catchers to wear headsets like NFL quarterbacks and coaches do would solve the problem of sign stealing...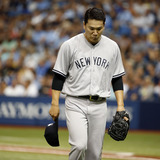 New York Yankees manager Joe Girardi gave a unique answer when the media asked him about Masahiro Tanaka. The question was raised about whether the team had sent him for any "scans" to see if anything was wrong with him health wise considering his recent regression."There isn't," Girardi said, per Newsday's Eric Boland. "You just don't scan people, you just don't light them up inside...
New York Yankees skipper Joe Girardi, like many of his managerial colleagues, view the World Baseball Classic with a degree of skepticism and some concern. It's hardly a surprising stance given the WBC inhibits the ability of players competing in it to get in key spring training work.Despite rules set in place to help alleviate some concerns, most major league teams watch from afar...
MORE STORIES >>
MLB News

Delivered to your inbox

You'll also receive Yardbarker's daily Top 10, featuring the best sports stories from around the web. Customize your newsletter to get articles on your favorite sports and teams. And the best part? It's free!