In the wake of the Chicago Cubs' most recent signing of injured starting pitcher Drew Smyly, let's take a look at another pitcher who is in a very similar situation: former St. Louis Cardinals reliever Trevor Rosenthal. There have been no reports of any connections between the two parties to date, but it is something that the Cubs could consider as they look to build upon their solid...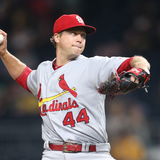 Trevor Rosenthal's season has come to an end and the pitcher faces a long rehab process.The St. Louis Cardinals moved Rosenthal to the 60-day DL Wednesday and announced that the pitcher will undergo Tommy John surgery next week. Rosenthal experienced tightness in his arm and did not pitch well in his final outing last week. He was initially placed on the 10-day DL as the Cardinals...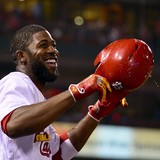 Inspiration comes from all variety of places. Sometimes it is a breakthrough year from players already in place and sometimes it is a big-name offseason addition that makes good upon arrival. In some cases, it's a big in-season trade provides the adrenaline shot that propels a team down the stretch, or a divisional rival will collapse presenting a new window of opportunity.And in...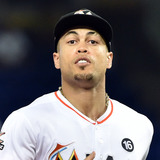 After much deliberation and a staggering race to the finish line, the Major League Baseball trade deadline has come and gone. While many of the rumors proved true regarding which players would swap caps in the final moments before the curtain closed on July baseball, there were also plenty of popular names in the weeks leading up to the deadline that stayed put.However, that does...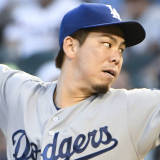 Welcome to this week's edition of Three Up, Three Down — your weekly catch-up of the three best highlights (and lowlights) from around the league. We're here for all of the cheers and the jeers, because it's baseball. You can't have a winner without someone losing along the way.Up: The Dodgers are a complete juggernaut right nowThe Arizona Diamondbacks and Colorado Rockies would...
John Steigerwald is a Pittsburgh sports media personality and author who has worked for WTAE and KDKA amongst other outlets. He's currently proprietor of 'Just Watch The Game', which bills itself as "Pittsburgh sports, opinion and politics by John Steigerwald". He went to his Facebook page to give his expanded opinions on Trevor Rosenthal's paternity leave this weekend after a series...
Trevor Rosenthal is having himself a heck of a season. The Cardinals' closer has shut the door early and often for St. Louis. But it seems that Rosy's strong first half has gone a little too unsung if you ask me. The 25-year old has had a stellar first half, and it's due in large part to some major improvements from last season. I remember a time last year when Cardinals fans were...
Playoff games have a funny way of turning around in a heartbeat. For the San Francisco Giants Thursday night, that turnaround came off late-inning home runs by Michael Morse and Travis Ishikawa to vault them to a 6-3 victory over the St. Louis Cardinals in game five of the NLCS. With the victory, the Giants clinched the National League Pennant and advanced to the World Series against...
If you watched this game from start to finish, you learned a valuable lesson: nothing in baseball is guaranteed. Nothing. Trevor Rosenthal struck out Yasiel Puig to strand a runner on third in the ninth inning and preserve a 10-9 victory for the St. Louis Cardinals over the Los Angeles Dodgers Friday night in game one of their NLDS matchup. The game was originally primed as a pitcher...
What type of athlete would you be? Would you log on to Twitter and read your @ replies? Or just ignore them all together? I'd like to think I could ignore them, but I couldn't. I'd probably even search for my own name and reply to people that didn't even @ me. I'm not proud of it. But let's get real, Twitter's like touching a injury… it hurts more when you do it, but you can't stop...
MORE STORIES >>
Cardinals News

Delivered to your inbox

You'll also receive Yardbarker's daily Top 10, featuring the best sports stories from around the web. Customize your newsletter to get articles on your favorite sports and teams. And the best part? It's free!