Amidst injuries and a tough stretch in the standings, San Antonio Spurs head coach Gregg Popovich commented on his frustration with this season's events. The San Antonio Spurs' 2017-18 season provided issues throughout. This included an injury epidemic that impacted almost every player...
No team has called more first-two-minute timeouts over the last decade than Pop. Spurs head coach Gregg Popovich can be a mystery at times, but one thing is fore sure: in his world, it's never too early to call a timeout. Spurs fans know just as well as his players that if the opening possession is botched too badly, an angry Pop timeout is coming. In fact, according to ESPN's...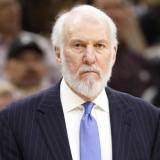 Things have not gone as planned this season for the San Antonio Spurs, the NBA's unparalleled model franchise for over two decades. But Spurs head coach Gregg Popovich is trying to put a positive spin on a season that saw injuries — especially to Kawhi Leonard — among other things, somewhat derail what was expected to be yet another standout campaign. "It's been a frustrating season...
SAN ANTONIO — The game against the Cleveland Cavaliers had tipped off only 10 seconds earlier, but as soon as Jae Crowder's 3-pointer fell through the basket, San Antonio guard Danny Green knew what was coming. The Spurs hadn't even run an offensive play yet, but as soon as he crossed half-court, Green began walking toward the bench, knowing that his coach would call a timeout. To...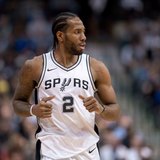 Kawhi Leonard's anticipated return date has been pushed back, and now we have some clarity about the reason.San Antonio Spurs head coach Gregg Popovich said on Tuesday that Leonard still needs to receive medical clearance from the specialists he has been seeing in New York."But the first step is he's got to be cleared by his medical staff that he's seeing," Popovich said via ESPN...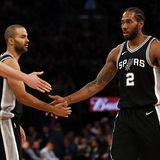 Those who think that Kawhi Leonard returning to action for the San Antonio Spurs will help propel the team into the playoffs may have to temper their expectations.Leonard is going to meet with Spurs head coach Gregg Popovich on Tuesday to decide when he is able to resume playing with the team. It may be on Tuesday against Orlando or Thursday against New Orleans. Whatever the case...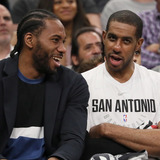 The San Antonio Spurs need all the help they can get down the stretch. But does that mean the return of Kawhi Leonard?Quite possibly. The drama surrounding Leonard, of course, is well-documented. First, head coach Gregg Popovich would shut it down. Then, despite a medical clearance, Kawhi still wasn't playing. But weeks later, he would express his desire to return."Soon. I don't...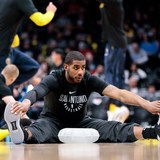 The San Antonio Spurs are having a tough season, but not having LaMarcus Aldridge would've made it tougher. But that's not what the big man wants to talk about. Instead, he believes he's very misunderstood. But why is that?"I'm probably one of the most misunderstood people in the league. I have no bad intentions, but I carry myself in a very protective way. I like my little shell...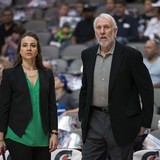 Gregg Popovich gave a strong endorsement to Becky Hammon amid a report suggesting she would be considered for the head coaching job at Colorado State.Hammon has been on Popovich's staff as an assistant coach since 2014 and is the first full-time female coach in the NBA. On Wednesday, Yahoo's Pete Thamel reported that Hammon is considered a top candidate to replace Larry Eustachy...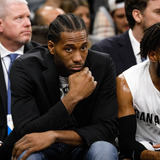 San Antonio Spurs coach Gregg Popovich said on Wednesday that he does not expect Kawhi Leonard to return this season, but you may be surprised to hear that Leonard is the one making that decision — not the team's doctors.ESPN's Adrian Wojnarowski reports that Leonard has been medically cleared to return from his right quad injury, but he is choosing not to play. The star forward...
MORE STORIES >>
Spurs News

Delivered to your inbox

You'll also receive Yardbarker's daily Top 10, featuring the best sports stories from around the web. Customize your newsletter to get articles on your favorite sports and teams. And the best part? It's free!