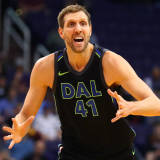 Dirk Nowitzki is a proud veteran, so it's hardly surprising that he believes the Dallas Mavericks will "keep playing hard" despite the prevalence of "pretty obvious" tanking elsewhere in the NBA.Nowitizki made his vow — not to mention is observation about tanking — following Tuesday's 110-97 victory over the New York Knicks. The win moved the Mavs to 22-46 in a season that has been...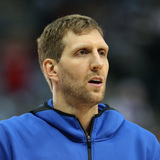 This late in the NBA season, it seems fairly obvious which teams are trying to get into the playoffs, and which teams are jockeying for better draft position. Dirk Nowitzki says he can tell which category teams fall under.Dirk's Dallas Mavericks beat the New York Knicks 110-97 on Tuesday night in a battle of two 20-plus win teams. Afterwards, Nowitzki said he can tell which teams...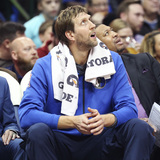 As expected, the Mavericks opted not to offer a second 10-day contract to shooting guard Scotty Hopson, according to Eddie Sefko of The Dallas Morning News. Hopson appeared in just one game and played eight minutes during his time in Dallas.The open roster spot will be used to extend a 10-day deal to Jameel Warney, possibly today. The 6'9″ power forward/center has been playing in...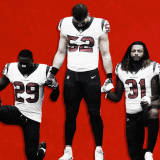 "I am aware that my involvement in this movement means that my career may face the same outcome as Colin's." - Former San Francisco 49ers safety Eric Reid, on facing free agency after kneeling for two seasonsWith NFL free agency looming, attention is once again refocusing its lens on the implications of player protests in the league — and whether Colin Kaepernick's inability to find...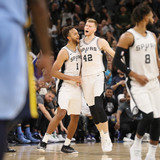 The Spurs have made the playoffs every year for the past 20 seasons and won five titles along the way, but as Kevin O'Connor of The Ringer writes, the NBA's model franchise is in the midst of its worst season since 1996/97 – Tim Duncan's senior season at Wake Forest – and is in serious danger of missing the playoffs.The Spurs have the NBA's toughest remaining schedule, with two games...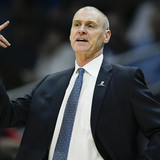 Dallas Mavericks head coach Rick Carlisle not surprisingly has once again been compelled to weigh in on the alleged malfeasance plaguing the organization's front office and ownership. This time it involves allegations of sexual assault against Mavericks owner Mark Cuban stemming from a 2011 incident in Portland, Ore.Carlisle made it abundantly clear he is 100 percent behind Cuban...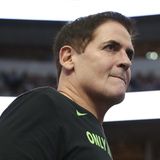 Mark Cuban was not charged with sexual assault after an accusation was made against him at a nightclub in 2011, and witness accounts were one of the reasons the case was never pursued. Police did not speak with Christopher White, however, who was working at the nightclub.White used to work at the Barrel Room, which is the Portland nightclub where a woman says Cuban slid his hand...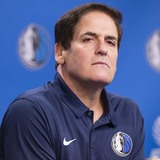 Mark Cuban was accused of sexual assault by a woman at a nightclub in 2011, and the allegation has now come to light in the wake of Sports Illustrated's bombshell report about the Dallas Mavericks harboring a hostile work environment.Nigel Jaquiss of of the Portland, Ore., publication Williamette Week obtained a 50-page police report from an incident in May 2011 in which a woman...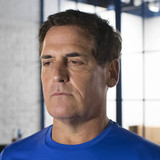 A legal expert believes there's a "real chance" the NBA will throw the book at the Dallas Mavericks over the organization's workplace misconduct scandal.Allegations of troubling workplace misconduct with the Mavericks organization were brought to light in a Sports Illustrated exposé published this week. And Rogge Dunn, well-versed in workplace misconduct in the world of sports, suspects...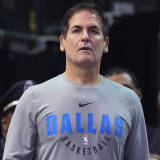 Dallas Mavericks owner Mark Cuban took responsibility on Wednesday for not firing a former employee sooner after the writer was involved in two separate instances of domestic violence.Cuban, who fired former Mavs.com writer Earl K. Sneed on Tuesday following the release of a bombshell SI story, told Tim MacMahon of ESPN.com that he made a "horrible mistake in hindsight" and regrets...
MORE STORIES >>
Mavericks News

Delivered to your inbox

You'll also receive Yardbarker's daily Top 10, featuring the best sports stories from around the web. Customize your newsletter to get articles on your favorite sports and teams. And the best part? It's free!