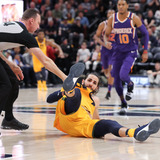 Utah Jazz general manager Dennis Lindsey was none too pleased about the lack of calls by the referees on Jared Dudley and Marquese Chriss on Thursday.Tempers flared during third quarter of the game between the Jazz and Phoenix Suns. After Utah inbounded the ball following a missed dunk by Chriss, Ricky Rubio was shoved by Dudley. He was then pushed to the floor by Chriss. Here's...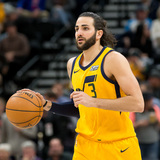 The Suns are continuing to lose games by large margins, and it appears to be taking a toll on the team's players.Thursday's game against the Jazz was no different, as the Suns lost the game, 116-88. Not only that, things got chippy in the third quarter, which resulted in a few players getting ejected.The incident in question took place after Ricky Rubio ruffled some feathers by stepping...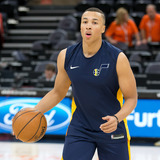 Jazz point guard Dante Exum is expected to return to action at some point this week, league sources informed Tony Jones of The Salt Lake Tribune (Twitter link).It's been another injury-marred season for Exum, who was viewed as the Jazz's long-term solution at point guard when they drafted him No. 5 overall in 2014. Exum suffered a separated left shoulder and ligament damage during...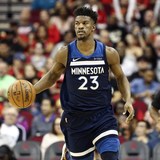 The Timberwolves' most recent game against the Jazz was chippy throughout the contest — so much so that Jimmy Butler felt compelled to weigh in about it on social media.Butler — who last posted a tweet back in 2016, didn't play in the game — as he's been recovering from a meniscus injury. He did, however, support his teammates on Twitter, and also took a shot at the Jazz in the process...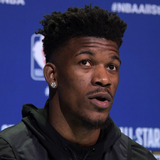 Some might say that Jimmy Butler is making the most of his time on the shelf.The Minnesota Timberwolves All-Star swingman, who is currently sidelined with a meniscus injury in his right knee, posted his first tweets in years to take shots at the Utah Jazz, who played the Wolves on Friday night.The game, which the Jazz won 116-108, got particularly chippy in the fourth quarter when...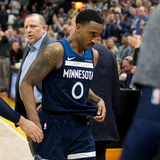 Right now, Jimmy Butler is just an observer on the sidelines. But he did like what would transpire Friday night.In a contest against the Utah Jazz, Minnesota's Jeff Teague would see his temper get the better of him. But instead of taking his frustrations out on officials, he would body check Utah's Ricky Rubio instead. Thus, receiving and ejection. Needless to say, it's lazy. It...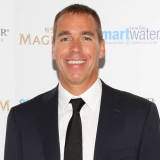 The NBA world was hit with a tragic incident on Sunday. Longtime NBA agent Dan Fegan passed away in a car accident in Colorado.Erica Robbie of The Aspen Times reported the news. She noted that Fegan "was killed Sunday morning near Aspen when the SUV he was driving was hit by a bus on Highway 82, sources confirmed Sunday."Two passengers in the car, including Fegan's five-year-old...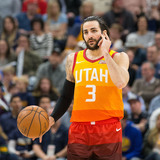 With the All-Star break over, teams in both conferences have a big couple months ahead. The fate of some of those clubs may come down to the performance of a single contributor. We'll take a look at four of those players (or coaches!) in each conference. Next up, the Western Conference.1. Ryan Anderson - Houston RocketsTwo summers ago, Anderson was a prized free agent addition for...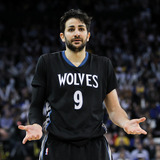 Now that Ricky Rubio is playing for a new team — the Utah Jazz — he's sporting a new look, apparently.Rubio, who spent the entirety of his career in Minnesota, usually tends to have a fairly clean look with not a lot of hair. That's not the case anymore. Check out the man bun and full beard from this Spanish national team game on Wednesday. Here's another recent photo — without the...
MORE STORIES >>
Jazz News

Delivered to your inbox

You'll also receive Yardbarker's daily Top 10, featuring the best sports stories from around the web. Customize your newsletter to get articles on your favorite sports and teams. And the best part? It's free!