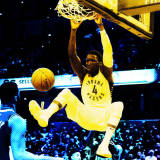 Right now, Victor Oladipo is balling. Acquired along with Domantas Sabonis in the offseason in exchange for Paul George, the former no. 2 overall pick was seen as a consolation prize, the best the Pacers could do given their lack of leverage they had with George. Instead, the fifth-year shooting guard is in the midst of a breakout season that has Indiana square in the middle of the...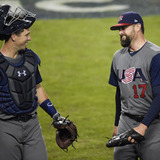 Want more news first thing in the day? Sign up for the Yardbarker Morning Bark newsletter here.Good morning and welcome to the YB Box Score, what we're reading while waiting for our World Baseball Classic championship game tickets to magically appear in our mailbox so we can see Team USA go for their first ever WBC title win.Happy birthday today to Don Chaney, Bob Costas, Sean Berry...
Can we all stop making fun of Shawn Bradley? No? We can't? Oh well...The request was worth a try.Even Knicks rookie Kristaps Porzingis, who was only nine years old when Bradley played his final NBA game, is getting in on the Bradley bashing now. Back in the eighth installation of ESPN's "The Phil Files," a series of interviews with Jackson revealing his inner-most Knicks-relate thoughts...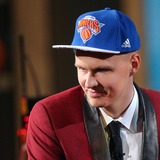 Kristaps Porzingis desperately wants to dispel the notion that he is too lanky to be a superstar in the NBA, and one of the ways to do that is by eating a lot. How much? Three steaks a day, for starters. New York Knicks president Phil Jackson recently compared Porzingis' frame to that of NBA draft bust Shawn Bradley. That did not sit well with Porzingis, who knows Jackson is trying...
Kristaps Porzingis has a completely different skill set than Shawn Bradley, but that didn't stop Knicks president Phil Jackson from comparing the former NBA center to his most-prized pick from this past June's draft.He did as such during the Phil Files, a series of ESPN interviews with Charley Rosen:Of course, Jackson didn't flatly say Porzingis will become the next Bradley. And...
MORE STORIES >>
NBA News

Delivered to your inbox

You'll also receive Yardbarker's daily Top 10, featuring the best sports stories from around the web. Customize your newsletter to get articles on your favorite sports and teams. And the best part? It's free!