We've updated our Privacy Policy.
By continuing to use this site, you are agreeing to the new Privacy Policy.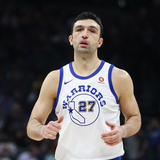 Whether it's his real social media accounts or bis burner accounts, Golden State Warriors forward Kevin Durant has never been one to hold back.The latest example of this is Durant absolutely unloading on ESPN San Antonio host Jason Minnix, who recently tweeted out that he's not a fan of fellow Warriors veteran Zaza Pachulia. In response, Durant wrote, "Not a fan of Zaza but…nobody...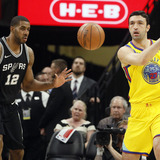 Almost a year has passed since his incident with Kawhi Leonard last postseason, but Zaza Pachulia is still Public Enemy No. 1 in San Antonio.Pachulia's Golden State Warriors played the Spurs in San Antonio on Monday, and the seven-footer was given quite the brutal treatment by the home crowd. The Mercury News' Mark Medina detailed how Spurs fans showered Pachulia with far more than...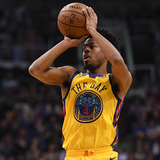 Two-way player Quinn Cook continues to make a strong push for a standard NBA contract, writes Anthony Slater of The Athletic. With three All-Star teammates sidelined by injuries, the second-year point guard had 28 points in Saturday's win over the Suns, following up a 25-point performance the night before.Cook is nearing his 45-day NBA limit, but that won't be an issue once the G...
LIKE WHAT YOU SEE?
GET THE DAILY NEWSLETTER: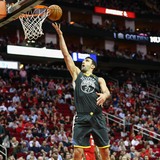 Russell Westbrook isn't the only player who believes the league should punish Zaza Pachulia. And it's not another one of his teammates sticking up for Russ this time. Instead, it's a fellow superstar point guard. Boston's Kyrie Irving has added his name to the list."The league has to take a look at this man, that s**t is ridiculous. We're talking about something totally different...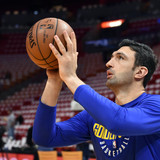 It appears Saturday night's drama is officially over. But that doesn't mean it's going away entirely. Monday, the NBA would announce no discipline for Zaza Pachulia.This, of course, comes after a look into Saturday night's incident between Pachulia and Westbrook. In short, Westbrook believes Pachulia did try to hurt him. But, Zaza disagrees. For what it's worth, the league agrees...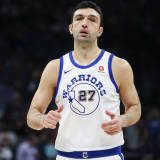 Golden State Warriors center Zaza Pachulia will not be disciplined by the NBA for his fall on Russell Westbrook.Westbrook accused Pachulia of landing on him with intent to injure, which Pachulia has denied. The NBA, it seems, has sided with his view of things. Ultimately, the NBA likely determined that there was nothing clear enough about the incident to justify taking action. That...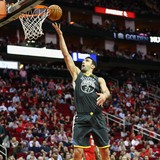 Zaza Pachulia's misdeeds are drawing near-universal rebuke around the NBA.In a win over the Oklahoma City Thunder on Friday night, the Golden State Warriors center again became the subject of controversy after he appeared to intentionally fall on the legs of Thunder superstar Russell Westbrook. (@AdamJosephSport) February 25, 2018 Reacting to a video of the play on Instagram, Boston...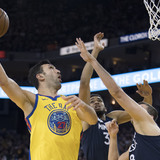 Zaza Pachulia dismissed claims made by the Oklahoma City Thunder after Saturday night's game of him being a dirty player as "childish."Pachulia was seen diving on top of Thunder star guard Russell Westbrook late in the third quarter. Pachulia's dive on top of Westbrook appeared to be completely unnecessary. After the game, Westbrook said he thought it was intentional. "Obviously...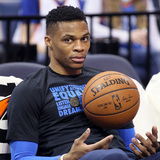 On Saturday night, the Golden State Warriors would pull away from OKC, ultimately winning 112-80. But that's not what's upsetting Russell Westbrook. He doesn't care for stupid questions. And he doesn't care for Golden State's Zaza Pachulia playing dirty.During Saturday night's game, Pachulia would fall on Westbrook's leg. But it's how he falls that annoys Westbrook. And he's not...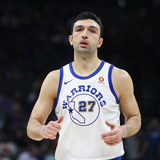 Warriors big man Zaza Pachulia has been involved in a number of questionable incidents over the years, and what he did during Saturday's game against the Thunder isn't going to help improve his reputation.The play in question happened when Russell Westbrook got tangled up with him and Nick Young while fighting for a rebound. Westbrook hit the floor as a result, and Pachulia then...
MORE STORIES >>
Warriors News

Delivered to your inbox

You'll also receive Yardbarker's daily Top 10, featuring the best sports stories from around the web. Customize your newsletter to get articles on your favorite sports and teams. And the best part? It's free!