Now for today's feel-good story—12-year-old Mikaila Ulmer and her Me & The Bees Lemonade startup company will get some major help from past and present NFL players like Arian Foster.Ulmer's company will be familiar to many who watch "Shark Tank" and "Good Morning America" because of the heartwarming story of the recipe's origin, which started with her great-grandmother.Said story...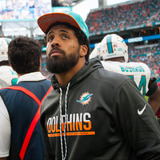 Former NFL running back Arian Foster engaged in an arguably absurd Twitter commentary over the weekend about how he could beat a wolf in a fight.Foster's comments were hopefully hypothetical and made in jest. Let's go with the presumption Foster has no intent of going mano-a-wolf-o. But if it ever came to fruition and Foster decided he wanted to engage in an inter-species battle...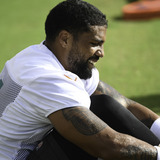 Arian Foster used to shred NFL defenses on a weekly basis. Now he plans on shredding through some heavy duty science textbooks in his life after football, among other things.After spending eight years in the league, mostly with the Houston Texans before spending a final season with the Miami Dolphins, Foster retired at the age of 30. While many NFL stars have found that decision...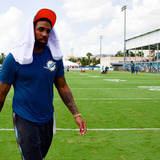 Arian Foster and two members of his family were involved in a confrontation at a hot dog stand in Houston over the weekend, and it reportedly started when someone used a racial slur while insulting the former NFL running back. TMZ obtained footage that claims to show Foster, who was at Yoyo's hot dog stand with his brother Abdul and father Carl, exchanging some light-hearted jabs...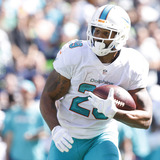 Arian Foster has played in his last NFL game. Writing an essay for Uninterrupted, the Miami Dolphins and former Houston Texans running back announced his retirement, explaining his decision in great detail. BREAKING NEWS: @ArianFoster announces his retirement on UNINTERRUPTED. His story on why he's walking away. pic.twitter.com/FK09XpkqUo — UNINTERRUPTED (@uninterrupted) October...
Most of the talk leading up to Sunday's kickoff to the NFL season surrounded the Seattle Seahawks and what they were going to do during the national anthem. Seahawks receiver Doug Baldwin had indicated that the team was going to interlock hands while standing. It was supposed to be a sign of unity and respect for San Francisco 49ers quarterback Colin Kaepernick. However, the news...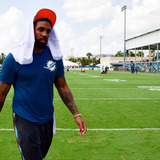 Attempting to take the NFL by storm once again after an Achilles injury sidelined him last season, Arian Foster impressed Miami Dolphins head coach Adam Gase on Sunday by dominating his conditioning test. "Gase said Foster is 'ready to go' after he 'annihilated' his conditioning test," writes Austin Knoblauch of NFL.com. This is fantastic news for Dolphins fans as well as those...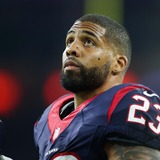 The Miami Dolphins are content with their current running back situation – or at least content enough that they won't be pursuing a veteran option they'd been linked to. According to Barry Jackson of the Miami Herald, the Dolphins have elected not to pursue free agent running back Arian Foster unless their young running backs are unimpressive or they suffer injuries. The team is...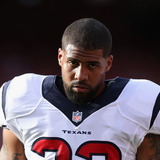 The Houston Texans have decided to release veteran running back Arian Foster. Foster's agent, Mike McCartney, tweeted on Thursday morning thanking the Texans for a great run. What a great RUN @ArianFoster had with the @HoustonTexans! Thanks to the Texans & I'm personally excited what lies ahead for Arian! — Mike McCartney (@MikeMcCartney7) March 3, 2016 Foster, who will...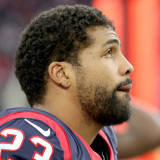 By Larry Brown Arian Foster has come out and committed blasphemy in the eyes of many. We already knew that Foster was a cerebral player, an athlete who is also a deep thinker who challenges convention. Now his views on religion have been made crystal clear, and they make him a leader among an emerging group of people in the country. Foster, who was born Muslim, studied the Bible...
MORE STORIES >>
Dolphins News

Delivered to your inbox

You'll also receive Yardbarker's daily Top 10, featuring the best sports stories from around the web. Customize your newsletter to get articles on your favorite sports and teams. And the best part? It's free!