Plenty of brews to choose from Welcome to the Thursday Edition of Morning Brews. Today we are talking about Shea Patterson, women's basketball, men's baseball, and hockey. Let's get to the brews. The Michigan Women's basketball team is in the NCAA tournament for the first time since 2013, where they will be taking on Northern Colorado in round one on Friday at 5 P.M. ET. Michigan...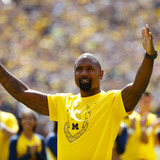 Many college commencement speakers are politicians, community leaders, or other luminaries. The University of Michigan is taking a different approach for their upcoming spring commencement — they're inviting a former football player.Charles Woodson will be the commencement speaker at the ceremony, the school announced."Charles Woodson and David Walt have built on their experiences...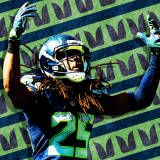 The times they are a-changin' up in the Pacific Northwest. While one Seattle team is welcoming back a beloved franchise icon, another is saying goodbye to theirs. On Wednesday, news started to trickle out that Richard Sherman was telling teammates that he would not be back with the Seahawks in 2018. A few hours later, reports indicated that Sherman would, in fact, be released in...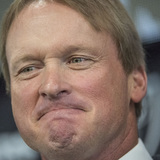 Charles Woodson knows what kind of environment Oakland Raiders players will face when practices start under new head coach Jon Gruden. Hint: it's not going to be easy, and people will lose their jobs if they don't toe the line.Speaking about his own experience with Gruden, Woodson made it clear that the coach demands nothing but the best."If you don't respond, you gotta go," said...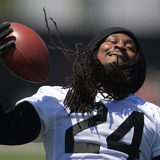 When Charles Woodson joined the Oakland Raiders back in 1998, there was some minor drama regarding his jersey number. Woodson donned No. 2 en route to earning a Heisman Trophy at Michigan. He wanted a different number (24) with the Raiders. But it was also a number wore by all-time great cornerback Willie Brown.The back and forth between the two at that time was more lighthearted...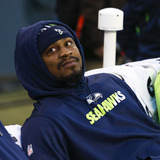 Marshawn Lynch will have his preferred number on his Raiders jersey, and that's fine with one of the more beloved players in the team's history.Lynch is now officially a member of the Raiders after the team agreed to a trade with the Seahawks that included the exchanging of draft picks. The 31-year-old running back announced his return to the NFL in the most Marshawn Lynch way possible...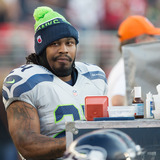 It's official. Marshawn Lynch is an Oakland Raiders running back. Just look at that smile! Also smiling ear-to-ear is Lynch's mom, Delisa, who went public with her happiness. Delisa also revealed she had already chatted with retired safety Charles Woodson about his No. 24, which is Lynch's number. How sweet is it of Woodson to comply?Lynch landing in Oakland took a bit longer than...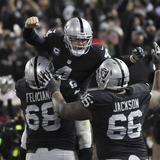 The Oakland Raiders ended their season with an underwhelming loss to the Kansas City Chiefs. Although the season is over, there were some positive things to take away, along with some negative ones, that should be talked about as we address next year. Raider Nation can finally rest assured knowing that after 10 years of waiting, the team has finally found a franchise quarterback...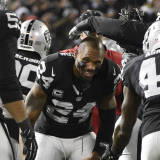 Oakland Raiders defensive back Charles Woodson said his final game at O.co Coliseum would be an emotional one, and judging by the speech he gave before Thursday night's AFC West matchup, it certainly looks like that has been the case. The 18-year veteran gave a speech to fire up his team before the game, which showed just how humble he is. Woodson said the game is bigger than him...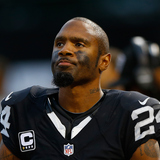 Charles Woodson will play the final home game of his career Thursday night, and the Raiders are planning to give him the farewell he deserves. Woodson, who announced earlier this week that he will retire at the end of the season, could get an opportunity to turn back the clock against the Chargers by returning kicks and lining up as a wide receiver. Worth watching on Thursday...
MORE STORIES >>
NFL News

Delivered to your inbox

You'll also receive Yardbarker's daily Top 10, featuring the best sports stories from around the web. Customize your newsletter to get articles on your favorite sports and teams. And the best part? It's free!