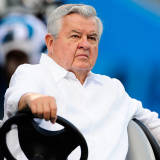 It would be borderline impossible to cover the breadth of sexual assault, sexual harassment and sexual abuse stories that plagued not just the world at large, but in the sports world specifically. While recorded accounts of sexual misconduct of all forms being told by women about men in sports isn't new, the "Me Too" movement that was sparked by the avalanche of women who spoke out...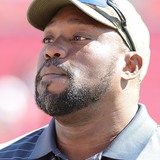 NFL Network suspended three prominent analysts this week in the wake of a sexual assault lawsuit being filed, and the allegations also involve two other well-known former NFL players who were formerly employed by the network.The wrongful termination suit filed by Jamie Cantor, who worked as a wardrobe stylist for NFL Network, names Donovan McNabb and Warren Sapp in addition to Marshall...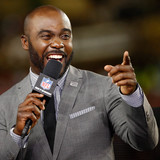 NFL Network is suspending three prominent analysts in the wake of sexual harassment accusations.The network announced on Monday that ex-NFL stars Marshall Faulk, Ike Taylor and Heath Evans have been suspended after a suit was reportedly filed against them in Los Angeles Superior Court by former female colleague Jami Cantor, who used to be a wardrobe stylist for NFL Network. Bloomberg...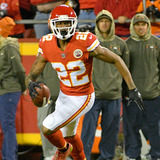 When the Kansas City Chiefs suspended cornerback Marcus Peters, his temper tantrum late in the team's loss to the New York Jets was cited as the primary reason. There were other circumstances, however, that culminated in punishment.NFL Network's Mike Garafolo reported on Good Morning Football Weekend that Peters and a member of the Kansas City coaching staff got into an argument...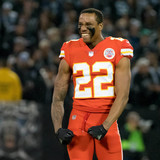 The Kansas City Chiefs suspended cornerback Marcus Peters one game without pay heading into Week 14, and now we have a bit more information as to why.In part, Peters was suspended for throwing a penalty flag into the stands last Sunday at MetLife Stadium against the New York Jets (watch here). That much was known already.According to NFL.com's Mike Garafolo, however, Peters also...
The Pittsburgh Steelers finished the 2014 season as the third seed in the AFC. They won the AFC North with a record of 11-5. Despite having a good regular season, Pittsburgh lost in the first round of the playoffs and their run to the Super Bowl was cut short. They have a lot of the same pieces heading into next season but there are still some concerns that may hold the Steelers...
Two weeks from today the free agent signing period will begin and among the group of Pittsburgh Steelers players who will be unrestricted free agents is 12-year veteran cornerback Ike Taylor. According to Jim Wyatt of The Tennessean, Taylor doubts the Steelers will re-sign him. "For one, I think they think I am too old, […] Ike Taylor Believes Several Steelers Free Agents Could...
Pittsburgh Steelers cornerback Ike Taylor made the rounds on radio row Wednesday in Arizona, the site of Super Bowl XLIX, and several times during his interviews he was asked if his career is now over after 12 seasons in the league. "It could be. I don't want it to be, but I'm not in charge […] Steelers CB Ike Taylor Open To Changing Teams, Positions To Continue Career is a post...
The Pittsburgh Steelers lost the services of three defensive starters on Sunday night to a unit that has been giving up 24 points per game as it is, despite the fact that the offense has put up 30 points twice now in three games. One of those starters going down to injury is rookie inside […] Steelers Have No Replacement For Ike Taylor's Size is a post from: Steelers Depot The...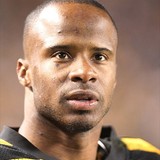 Now that the Pittsburgh Steelers have finalized their initial 53 man roster for 2014, we an look ahead to the players that are currently scheduled to be free agents at the conclusion of the season. Unrestricted Free Agents: (10) Ike Taylor – While Taylor doesn't sound like a player that could possibly be entering the […] A Look Ahead At The Steelers Potential Free Agents In 2015...
MORE STORIES >>
NFL News

Delivered to your inbox

You'll also receive Yardbarker's daily Top 10, featuring the best sports stories from around the web. Customize your newsletter to get articles on your favorite sports and teams. And the best part? It's free!