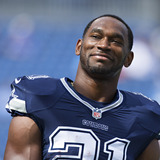 Former Dallas Cowboys running back Joseph Randle has reportedly been charged with a third felony while he awaits resolution on two previous felony charges. This new charge stems from a threat Randle reportedly made during a stint in Sedgwick County jail this May while he was waiting court dates for his other two felony charges, the Wichita Eagle reports. Randle was informed of...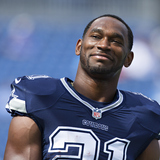 Once a promising young running back for the Dallas Cowboys, Joseph Randle found himself behind bars for the sixth time in 17 months after failing to appear in court. Randle was booked into the Sedgwick County Jail in Kansas early Sunday morning, and his bail was reportedly set at $150,000, per Drew Davison of the Dallas Star-Telegram. Davison notes it is unclear what the previous...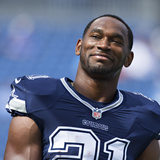 Former Dallas Cowboys running back Joseph Randle was trying to run people over with his car before he was arrested over the weekend, according to a report. Law enforcement officials in Wichita, Kan., told TMZ that Randle tried to hit three people with his car and then attempted to chase them into a home. He then allegely forced his way inside the home. Fortunately, witnesses told...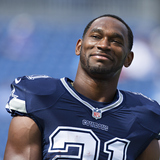 Former Dallas Cowboys running back Joseph Randle has once again been arrested, this time on several serious charges. TMZ reports that Randle was arrested in Kansas Sunday morning and charged with three counts of aggravated battery, one count of drug possession and one count of criminal damage. He is being held on $100,000 and details are not yet known. Randle, who was cut by the...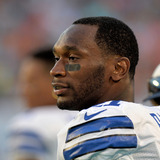 Former Dallas Cowboys running back Joseph Randle predicted during his most recent arrest that his NFL career is officially over. Randle was arrested early Monday morning after police were called to the home of his ex-girlfriend in Texas. The 24-year-old claimed he was stopping by on his way back from (to?) Kansas and wanted to get some sleep, but the residents of the home called...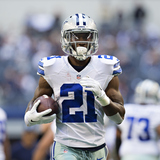 By Evan Massey The Dallas Cowboys lost star running back DeMarco Murray to the Philadelphia Eagles in free agency this offseason, and are hoping that one of the running backs on their roster can replace him. Unfortunately, those running backs are Joseph Randle and Darren McFadden. There has been speculation that Jerry Jones could look to add another running back before the season...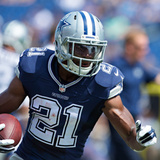 By Vincent Frank Some pretty disturbing audio was released to the Wichita Eagle in Kansas that describes the situation involving Dallas Cowboys running back Joseph Randle and his ex-girlfriend, Dalia Jacobs, from earlier this month. Randle was arrested on marijuana possession charges stemming from the incident, but now it appears that authorities were called to the scene of the...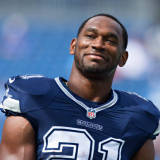 By Rachel Wold An ex-girlfriend involved in the incident that led to Dallas Cowboys' running back Joseph Randle's arrest on marijuana possession has filed a protection order after Randle allegedly waved a gun at her. The marijuana charges have since been dropped. However, according to KWCH in Wichita, Dalia Jacobs said that she was threatened by Randle at a hotel where he came...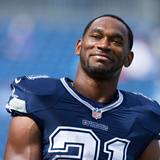 On Monday evening, Dallas Cowboys running back Joseph Randle brought us what will go down as one of the most embarrassing arrests of the 2014 NFL season when he was booked for shoplifting a bottle of cologne and some underwear from a department store. Randle's reason for committing the crime makes it even more laughable. According to a police report obtained by CBS Dallas Fort Worth...
MORE STORIES >>
Cowboys News

Delivered to your inbox

You'll also receive Yardbarker's daily Top 10, featuring the best sports stories from around the web. Customize your newsletter to get articles on your favorite sports and teams. And the best part? It's free!