We've updated our Privacy Policy.
By continuing to use this site, you are agreeing to the new Privacy Policy.
Randy Moss was taken off guard with a knock on the door on Saturday, and it may have been the best surprise of his entire life. Moss was hanging out in his hotel room with his family on Saturday, when Pro Football Hall of Fame president David Baker knocked on the door with some big news. Baker informed Moss that he will be inducted into the HOF, class of 2018, and he was emotional...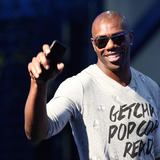 Don't ever let Terrell Owens tell you he doesn't care about the Hall of Fame.Owens was not in Minnesota when Pro Football Hall of Fame president David Baker went knocking on doors to notify players of their induction into Canton. Why? According to the St. Paul Pioneer Press' Chris Tomasson, Owens flew home to California because he got nervous about whether he would make the Hall...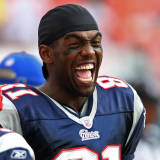 When people look back at some of the best Hall of Fame classes of all time, the Class of 2018 will certainly get some recognition.Eight people were added to the Pro Football Hall of Fame on Saturday as members of the Class of 2018. The class includes Ray Lewis, Brian Urlacher, Randy Moss, Terrell Owens and Brian Dawkins. Jerry Kramer and Robert Brazile made it from the Senior Finalists...
LIKE WHAT YOU SEE?
GET THE DAILY NEWSLETTER: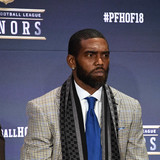 Randy Moss was feeling all of the emotions after getting the knock that changed his life.Moss was informed on Saturday that he was elected to the Pro Football Hall of Fame, class of 2018. Here's his reaction to the knock on the door and the message shared with him that he had made it into Canton: Moss described his reaction as having tears of joy over the news. Moss is one of three...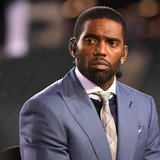 Steve Young, who played with Terrell Owens and saw firsthand what a nightmare Randy Moss was during his heyday, argued Saturday that both receivers need to be inducted into the Pro Football Hall of Fame. Young noted that one of the big reasons both players deserve to be in — quite aside from their Hall of Fame stats — is that both of them changed the game. "Terrell Owens created...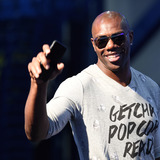 The 2018 Pro Football Hall of Fame Class is set. And Terrell Owens is FINALLY in it.Owens ranks eighth all-time in career receptions, second in yards and third in touchdowns. And after two tries, he's finally being recognized. T.O. spent 15 years in the NFL. During his sometimes troublesome career, he would lead the league in receiving touchdowns thrice. Moreover, he would finish...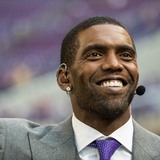 Randy Moss was inducted into the Vikings Ring of Honor before the team's season opener against the Saints on Monday night, and that enabled him to kick off the game in a big way.Moss was given the honor of blowing the Gjallarhorn to get the crowd fired up, and he seemed to be pretty excited about it. Both Moss and the crowd at U.S. Bank Stadium appeared to really be into it.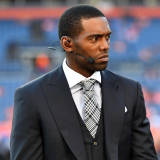 Randy Moss spent some time on Sunday morning praising JJ Watt and everyone else who has lended a helping hand as two major hurricanes rock the United States in less than a month, but the former NFL receiver was criticized for the way he delivered said praise.Moss said he is thrilled to see Watt bringing "winners" together for the common good, which was fine. However, he ruffled some...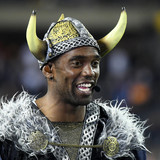 Randy Moss's name will be on the Pro Football Hall of Fame ballot for the first time next February. The question is, will Moss, who carved out quite the legacy, both good and bad, during his 14-year career make it as a first-ballot selection.To hear it from Moss, while he believes he's earned it, he understands ultimate enshrinement can be an arduous process, especially for wide...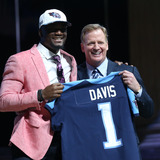 Corey Davis was expected to be a first-round pick in the 2017 NFL Draft, but very few thought he would be drafted at No. 5. Whether people were concerned about his ankle issues or dropped pass problems, there were not many that thought the Tennessee Titans would draft him quite as high as they have. Last season at Western Michigan, Davis ended up catching 97 passes for 1,500 yards...
MORE STORIES >>
NFL News

Delivered to your inbox

You'll also receive Yardbarker's daily Top 10, featuring the best sports stories from around the web. Customize your newsletter to get articles on your favorite sports and teams. And the best part? It's free!