It hasn't taken long over the course of the past couple of days for many of the Pittsburgh Steelers' faithful fans to warm up to their likely new starting mack inside linebacker, Jon Bostic, who signed a two-year contract worth up to $4 million with the team officially yesterday as...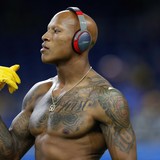 Ryan Shazier has every intention of returning to play in the NFL in the wake of a traumatic spinal injury during a game late last season, saying he "definitely" expects to resume his career at some point.The Pittsburgh Steelers linebacker was making an appearance over the weekend at an event at Heinz Field honoring the team's late owner, Dan Rooney, when he expressed his remarkably...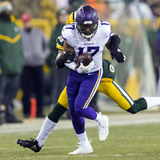 We learned earlier today that the Steelers signed Jon Bostic to a two-year deal as a potential fill-in for Ryan Shazier, and now we'll take a swing around a few other North division clubs: Paul Dehner Jr. and Jim Owczarski of the Cincinnati Enquirer think the Bengals did very well for themselves during the first week of the new league year, and they believe the club is done with...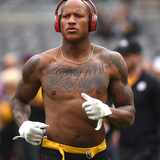 Steelers linebacker Ryan Shazier appears to be progressing in his recovery.Shazier — who underwent spinal stabilization surgery in December — attended Thursday's slate of Round 64 games, being that they were played in Pittsburgh, and we've now learned he's already back working out in the gym.The Steelers star posted a video showing him doing pullups, and it appears he's already regaining...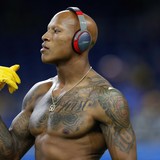 Pittsburgh Steelers linebacker Ryan Shazier is making great strides in his recovery after suffering a scary injury last December.Just a few shorts months later it is amazing to see Shazier is strong enough to do multiple pull-ups. His progress is absolutely incredible. This is considering the severity of Shazier's injury that caused him to be taken to the hospital by an ambulance...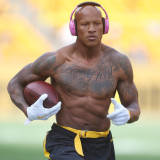 Ryan Shazier on Friday morning shared a video on Instagram that's sure to thrill the many supporters pulling for him as he recovers from a traumatic spinal injury suffered during a Dec. 4 game: footage of him engaged in a gym workout. Shazier notes in the comments posted to Instagram that he's solely focused on upper-body work, but that does not take away how he keeps reaching milestone...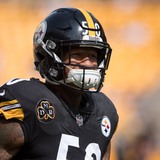 Alabama and Virginia Tech squared off in the first round of the 2018 NCAA Tournament in Pittsburgh on Thursday, and one of the most popular sports stars in the area was in attendance for the game.Steelers linebacker Ryan Shazier, who underwent spinal stabilization surgery in December after suffering a back injury during a matchup with the Bengals, was spotted watching the game. Shazier...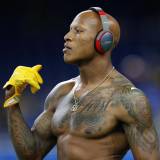 Ryan Shazier was in attendance for several first-round games of this year's NCAA Tournament.The Steelers linebacker took some time out of his schedule to take in the day's games in Pittsburgh, which included Villanova-Radford, Virginia Tech-Alabama, Oklahoma-Rhode Island, and Duke-Iona. According to Yahoo! Sports' Pat Forde, Shazier was snacking and appeared to be enjoying his day...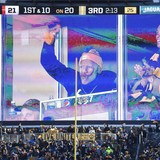 Ohio State has produced a plethora of defensive stars that have gone on to succeed at the NFL level — especially at the linebacker position.Steelers running back Ryan Shazier is one of those players, as he was taken with the 15th overall pick in the 2015 draft.Shazier suffered a spinal injury against the Bengals back in December, which forced him to undergo spinal stabilization surgery...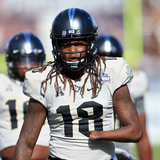 UCF linebacker Shaquem Griffin turned heads at the combine on Sunday by running the 40 in a blazing 4.38 seconds. He also got the attention of injured Pittsburgh Steelers linebacker Ryan Shazier.Shazier noted that he'll use Griffin's 40 time as another inspiration to return to the field. Well that's one way of looking at it.Shazier won't return to action in 2018. But maybe when he...
MORE STORIES >>
Steelers News

Delivered to your inbox

You'll also receive Yardbarker's daily Top 10, featuring the best sports stories from around the web. Customize your newsletter to get articles on your favorite sports and teams. And the best part? It's free!