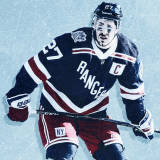 The NHL trade deadline came and went on Monday, and while there were no real blockbusters to speak of, several big names did switch cities. There were also some surprises and head-scratchers, which is all a fan can really ask for at any trade deadline. We have complete recaps of all the moves in both the Eastern Conference and Western Conference, but let's take a closer look at some...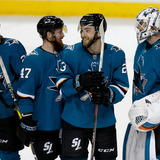 With the trade deadline now less than a week away, we continue our closer look at the situation for each team.  Where do they stand, what do they need to do, and what assets do they have to fill those needs?  Next up is a look at the San Jose Sharks.After losing Patrick Marleau to Toronto in free agency, many have been waiting for the Sharks to make some kind of move to replace him...
Patrick Marleau joined Hockey Central at Noon to talk about his experience so far with the Toronto Maple Leafs and what it's been like having Mitch Marner and Auston Matthews living with him and his family.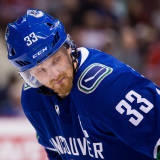 With the halfway point of the season now behind us and the trade deadline fast approaching, it's time to take a preliminary look at the UFA class of 2018. We ranked the top 20 pending unrestricted free agents based on votes from writers Gavin Lee, Brian La Rose, Nate Brown, Zach Leach and Holger Stolzenberg. You can find numbers 1-10 right here and 11-20 here.Today, we'll look at...
Patrick Marleau skates for the first time with some of his Maple Leafs mates, and says he's getting to know his way around the city and hopes to break his Stanley Cup drought here soon.
The San Jose Sharks and former face of the franchise Patrick Marleau have finally parted ways after 19 amazing seasons. Marleau decided to not take a huge hometown discount and re-sign with the Sharks. Instead, he accepted a lengthier Toronto Maple Leaf's contract that pays almost twice as much as what the Sharks were offering. It was reported that general manager Doug Wilson offered...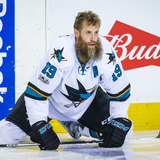 The San Jose Sharks have found themselves in an increasingly challenging situation. Star centers Joe Thornton and Logan Couture were both recently injured and the playoffs are only a week away. Couture has missed the last four games after a deflected puck hit him in the mouth. Thornton suffered a gruesome leg injury on Sunday when he ran into Michael Chaput. The two playmakers have...
With the San Jose Sharks sitting at 9-8-0 through their first 17 games, they certainly do not seem like a Stanley Cup contender to this point. On the other hand, they seem decent candidates to be in the playoff race as we get deeper into the season. This is the dilemma the Sharks face as they are in trade talks involving their 18-year forward Patrick Marleau. Marleau, also knows...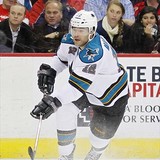 Patrick Marleau reportedly asked the San Jose Sharks to explore trade possibilities, stating that he would only be open to accepting a trade to the Anaheim Ducks, the Los Angeles Kings, or the New York Rangers. To ask for a trade this early in the season (and it's not even like the Sharks are already out of the playoff picture) is surprising, but not at the same time. Marleau wants...
Even with a back-and-forth battle against the visiting New York Islanders, much of the attention towards the San Jose Sharks on Tuesday night was focused on rumors aimed at one of its most recognizable players.Whispers surrounding Patrick Marleau hit a new high on Tuesday with word that the forward would consider a trade to a select few teams, per a report by Kevin Kurz of Comcast...
MORE STORIES >>
Sharks News

Delivered to your inbox

You'll also receive Yardbarker's daily Top 10, featuring the best sports stories from around the web. Customize your newsletter to get articles on your favorite sports and teams. And the best part? It's free!