We've updated our Privacy Policy.
By continuing to use this site, you are agreeing to the new Privacy Policy.
Alex Ovechkin made some waves in the hockey world when he scored his 600th career goal on March 12. It's an incredible feat for anyone to accomplish; only 20 players in the 100-plus-year history of the NHL have accumulated that total. But it's even more impressive when you consider he is only 32 years old and has yet to play his 1,000th game. Multiple arguments pop up on Twitter...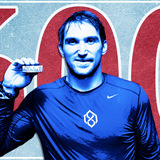 On Monday night, Washington Capitals captain Alexander Ovechkin joined one of the most exclusive clubs in all of sports when he scored the 600th goal of his career in a 3-2 overtime win against the Winnipeg Jets. You don't score 600 goals without registering some serious highlights along the way, and reaching the 600-goal plateau in such a short time solidifies Ovechkin as the greatest...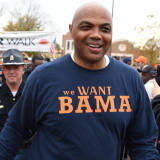 NBA legend Charles Barkley is still a fan favorite at 54 years old, ranking No. 93 on the SNIPdaily NBA Top 100 above Andrew Wiggins and Khris Middleton. Between memories of Barkley's playing career and the former 76ers' ease and charm in the public sphere, it's hard to look away.But Barkley's real secret is his blunt-force honesty. After all, this is the man who called Michael Jordan...
LIKE WHAT YOU SEE?
GET THE DAILY NEWSLETTER: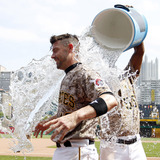 Want more news first thing in the day? Sign up for the Yardbarker Morning Bark newsletter here.Good morning and welcome to the YB Box Score, what we're reading while we completely erase our phone's history – just in case. (We're having a torrid affair with our local sandwich shop. Order the Larry Mantle. Don't tell our main dish, salads, about it.) Happy birthday today to Kellen...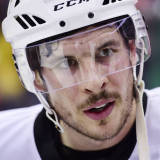 In a wild and whacky first round, the Eastern Conference competitors spent long shifts and more overtimes than we could count trying to tear each other to pieces. In Round 2, however, nuanced ways to settle old rivalries took shape. Now, just two squads remain. One team, the underdog from the previous round. The second, the defending champs. Here is a look at the rosters gearing...
The Edmonton Oilers saw a 2-0 series lead slip away on Wednesday night, as they fell to the Anaheim Ducks at Rogers Place in overtime, 4-3. Edmonton jumped out to a 2-0 lead, and seemed to have a strangehold on the series, but then the Ryan Getzlaf show began. He scored or assisted on all four goals (two goals, two assists), and the Ducks stole the momentum and evened the series...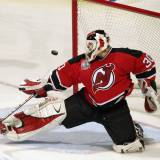 Big goals are the big standouts when it comes to the Stanley Cup Playoffs. But to make it all the way to the Final, it also takes an out-of-this-world performance from the player between the pipes. And sometimes, the goaltender ends up being the leader of a championship run. Here are 16 netminders who carried their teams to the Stanley Cup Final.
Shaquille O'Neal became the eighth person to have a statue in their likeness outside Staples Center in Los Angeles, and in true Shaq form, the ceremony brought lots of awesomeness.After spending the first four seasons of his NBA career with the Orlando Magic, O'Neal signed with the Lakers as a free agent in 1996. He would go on to play eight seasons in Los Angeles, helping them to...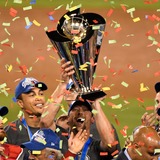 Want more news first thing in the day? Sign up for the Yardbarker Morning Bark newsletter here.Good morning and welcome to the YB Box Score, what we're reading while we wait for our WBC championship hangover to wear off. Happy birthday to Jason Kidd, Mark Buehrle, Kyrie Irving and  Maurice Jones-Drew. On this date in 1994 Wayne Gretzky scored his 802th goal breaking Gordie Howe's...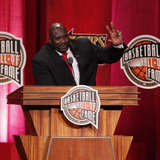 Former Los Angeles Lakers center Shaquille O'Neal is going to be honored with a statue at Staples Center next spring, and it looks awesome. Lakers announce that a statue of Shaq will be unveiled at Star Plaza outside Staples Center prior to the Lakers game on March 24, 2017. pic.twitter.com/4tZxNOp1Py — Baxter Holmes (@BaxterHolmes) December 20, 2016 O'Neal helped the Lakers...
MORE STORIES >>
NHL News

Delivered to your inbox

You'll also receive Yardbarker's daily Top 10, featuring the best sports stories from around the web. Customize your newsletter to get articles on your favorite sports and teams. And the best part? It's free!