We've updated our Privacy Policy.
By continuing to use this site, you are agreeing to the new Privacy Policy.
Arnold Palmer Invitational winner Rory McIlroy credited Everton forward Wayne Rooney for his improved putting at Bay Hill.
Cenk Tosun's fourth goal in three games gave Everton a 2-1 win over 10-man Stoke City. English Premier League: Cenk Tosun (84') Stoke 1-2 Everton Wayne Rooney may have assured Charlie Adam over his red card, but the Stoke midfielder admitted he "let the team down'' with his 30th-minute dismissal in their loss to Everton. In his first home appearance since having a decisive...
Another missed Wayne Rooney penalty, Huddersfield play 'keep ball' and West Ham suffer another heavy defeat. The best stats from Saturday's matches.
LIKE WHAT YOU SEE?
GET THE DAILY NEWSLETTER:
Everton manager Sam Allardyce playfully claims that Wayne Rooney won't be taking his side's next penalty after he missed from the spot in a 2-0 win against Brighton.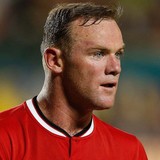 Wayne Rooney is 32 years old, but for half of his life, he has played in the Premier League. Between Everton and Manchester United, Rooney has 482 appearances to his name and counting. But he's not looking to stop anytime soon. And when he does really start slowing down, don't expect him to jump to China or MLS."That's not me, I need those goals, I need that pressure. That desire...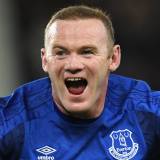 Even at 32 years of age, Everton striker Wayne Rooney showed he can still score some amazing goals from anywhere on the pitch.Rooney delivered in the dagger against West Ham United on Wednesday, and did so in brilliant fashion. After a poor clearance from his opponent landed at his feet, Rooney attempted to make goalkeeper Joe Hart pay for cheating up a bit.Sure enough, he did.The...
Similar to the NBA, offseason rumors of player movement is an industry in itself. Through accusations of tapping players and super agents becoming the headline, transfer rumors are about getting and keeping attention on a player or club in the social media age. But past the retweets, false starts, and rumors, transfer windows signings come down to one basic question: can the player...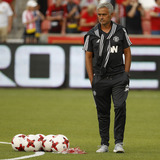 A year after Leicester City surprised everyone with a shocking championship run in the Premier League, the order of the high-powered teams was restored. Chelsea took the crown last season, book-ending Leicester City's improbable title with two championships in the past three years. Can they repeat as champs? Or will familiar faces like Manchester City or Manchester United claim the...
For Manchester United fans, it has seemed a foregone conclusion that Wayne Rooney's time in a United shirt was over.  There were even rumors back in March that a move to the Chinese Super League had already been agreed.  Rumors that were staunchly denied by both the player and the club. Now that the season has ended and players are already on the move to new clubs, the future of...
With teams from the Chinese Super League splashing money around, they have been able to sign some big-name players. The list of stars seems to be growing, with names like Carlos Tevez and Oscar cashing in on China's financial largesse. The most recent crop of transfer rumors is led by Manchester United legend and team captain Wayne Rooney.At the age of 31, Rooney has featured mainly...
MORE STORIES >>
Soccer News

Delivered to your inbox

You'll also receive Yardbarker's daily Top 10, featuring the best sports stories from around the web. Customize your newsletter to get articles on your favorite sports and teams. And the best part? It's free!