Found March 08, 2013 on isportsweb.com:
As the calendar year hits March, I will tell you why this is the greatest month of the year! The Madness of March The birds began to chirp in the AM, spring must be around the corner, If a calendar year ever needed a liver, March would be its donor,  March brings us luck from St. Patrick; and brings us back to warmer weather, There is something about the atmosphere in March; It brings happiness and people together, And it brings us basketball…College basketball madness that is! A tournament full of buzzer-beating-upsets, and a cinderella story or two, If March were an object I reckon it will be a glass shoe, It turns coaches into geniuses and players into legends, I've saw teams turn into dynasties, coming down to the final seconds, In March! But March..begins in November! It begins with non-conference games versus top-tier opponents, There was a Battle 4 Atlantis and the Blue Devils won it, The Invitational to Maui was fought and won by Illinois, And the Champions Classic was a couple of match-ups that I enjoyed, The Coaches v. Cancer Classic was taken by Florida State, And in the Legends Classic Tom Creans' Hoosiers played great, In the Battle of Puerto Rico the Oklahoma State Cowboys sealed the deal, And after the Preseason NIT we knew that the Wolverines were for real, And in the Jimmy V Classic we realized basketball is more than just a game, Coach Jim Valvano's wishful words will always simmer through my veins, He said to, "laugh, think, and have your emotions move to tears," And after 20 years, his inspiring words remain here. But even those moments don't add up to March! We reeled in the new year with strong conference play, The BIG 10 seemed to bless us with BIG match ups everyday,  There were huge upsets across the country and fans kept storming the courts, So don't take that part away from the game because you'll be taking the soul of the sport, Top seeds kept falling off like leaves on a tree, The moment you were ranked #1 you became more susceptible to me, There were no clear cut favorites a couple months into the season, So the real #1 team was..well.. whoever you wanted to believe in, Rivalry week then came around and it shook things up even more, Either that or Jim Larranaga's Hurricanes were putting a real smacking to the floor, In-state rivals going head to head to see who conquers the land in which they lay, While fans froze outside of their arenas waiting hours to watch their team play, And at the same time the bracket-busting season had returned, Mid-Major teams trying to show the country why an NCAA bid they will earn, This is when second-tier teams control the fate for all the others, Simultaneously Judgement week rolls around and teams start to show their true colors, So  a loss for your squad at this point could mean a lot of trouble, Because this is when analysts are trying to figure out who is in or out the bubble, So winning is a must because losses can be detrimental to your team, Ask the #1 seeds in the Not In Tournament (NIT) tournament, They can explain to you what I mean.. But even after all that, nothing matches up to the intensity in March! March brings conference tournaments and outright bids, Where top-flight kids could get down-right did, March brings hope to the hopeless, it brings faith to non-believers, It brings smiles to all the grievers that out-achieve the over-achievers, March brings a whole new audience to the unknown, The unknown being the Mid-Major team who overthrows your power houses throne, March turns experts into ordinary people, So when you are filling out your bracket, all brackets are equal, It brings justice That's right …March bring Justice to schools, Who don't pass by as "cool" or earned enough social respect to have rule, It gives the bullied a one-time opportunity to take down the "bullies" so to speak,   And coincidentally, March seems to be the month in which the "victims" peak, We've had our VCU's, Butlers, and our George Masons, Who've made it to the promise land with handwork and dedication, And lets not forget luck. Because you are only fooling yourself if you don't believe luck is involved In the Journey to win the tourney. I mean, how else can you explain Grant Hill's full court heave pass that hit Christian Laettners hands, Only to watch Laettner hit a buzzer beater, shocking all the fans, In 2.1 seconds? How else can you explain the 1983 title game between underdog N.C State v. powerhouse Houston, That ended in a buzzer-beating dunk by Lorenzo Charles who put back an air ball his teammate was shooting, A moment that was so shocking to Head Coach Jim Valvano, he didn't know what to do after, So he just ran around in excitement, as his squad solidified a 2nd championship banner to add to their raptor? Luck.  Or Will.  But same difference right? Whatever you believe, March brings both to the sight, A sight where dreams get shattered and plans get scattered, Where your 30-win season wouldn't even matter, Because if you listen to the chatter you'll get served on a platter, By a team that has been waiting to cook your recipe for disatser, March has made me believe that five freshman can conquer it all, But then those who rise can fall, from a blown time out call, March brings us the greatest show on sports, for almost a whole month long, I use to think March was a lame month but boy was I wrong, If there was one certainty about March, it would be that there is nothing certain, So I hope you enjoy the show,  NCAAB it's time to pull the Curtain! Happy March Madness Everyone!
Original Story:
http://feedproxy.google.com/~r/isport...
THE BACKYARD
BEST OF MAXIM
RELATED ARTICLES
Tom Crean, Cody Zeller, Jordan Hulls and Victor Oladipo met with the media Saturday afternoon to preview Indiana's game on Sunday with Michigan at Crisler Arena. Watch and listen to their comments in the embedded media players below, via IUAthletics on YouTube:
Indiana junior Victor Oladipo and sophomore Cody Zeller are both finalists for the 2013 John R. Wooden Award, the national advisory board for the award announced on Saturday. Through 30 games, Oladipo is averaging 13.7 points, 6.0 rebounds, 2.2 steals and 2.1 assists and Zeller is averaging 16.5 points, 8.0 rebounds and 1.3 blocks. Current Indiana Director of Basketball Operations...
One of the most prolific shooters in Hoosier history, Matt Roth, joins Podcast on the Brink this week to discuss his time at Indiana and what the current Hoosiers need to do to bounce back from their recent struggles. Co-hosts Matt Dollinger and Justin Albers talk to Roth about his impressions from Tuesday's game, which he attended, and how the Buckeyes were able to stifle the...
Although not on its midseason list, explosive Indiana Hoosiers shooting guard Victor Oladipo is now one of 15 finalists to win the Wooden Player of the Year award. The 6-foot-5, 215 pound Oladipo, born to Nigerian parents and raised in Hyattsville, Maryland, has averaged 13.7 points, 6.0 boards and 2.1 assists over 30 games to date. As a tenacious, lockdown defender with tremendous...
In a straw poll of 64 voters, Michigan's Trey Burke, Georgetown's Otto Porter and Indiana's Victor Oladipo received the most votes.
Hoosiers News

Delivered to your inbox

You'll also receive Yardbarker's daily Top 10, featuring the best sports stories from around the web. Customize your newsletter to get articles on your favorite sports and teams. And the best part? It's free!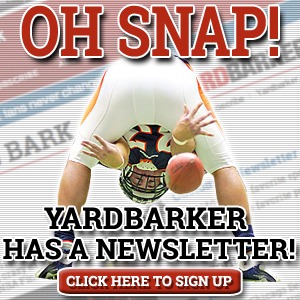 Latest Rumors
Best of Yardbarker

Today's Best Stuff

For Bloggers

Join the Yardbarker Network for more promotion, traffic, and money.

Company Info

Help

What is Yardbarker?

Yardbarker is the largest network of sports blogs and pro athlete blogs on the web. This site is the hub of the Yardbarker Network, where our editors and algorithms curate the best sports content from our network and beyond.