Justin Edwards led Maine with 16 points in a 66-52 victory over Albany (N.Y.) Saturday in an America East Conference matchup. Zarko Valjarevic scored 13 points, Alasdair Fraser added 11 and Jon McAllian chipped in 10 off the bench to help Maine (9-15, 4-7) snap a four-game losing streak. After Mike Black's 3-pointer put the Great Danes ahead early 5-4, Maine used a 22-6 run...
Justin Edwards and Alasdair Fraser scored 17 points apiece and all five Maine starters hit double figures to lead the Black Bears past Maryland-Baltimore County 81-66 Saturday in an American East Conference showdown. Jon Mesghna (16 points) went 5 of 5 from the field, including 3 of 3 from deep, while Xavier Pollard and Mike Allison posted 10 points apiece. Allison pulled down 10...
Justin Edwards scored 29 points on 11-of-12 shooting to help Maine beat Northeastern on Wednesday night 76-73 in nonconference action. Edwards scored 18 points in the second half to help Maine (2-4) overcome a 40-35 halftime deficit. After John Mesghna's 3-pointer with 11:19 remaining tied the game at 57, Maine outscored Northeastern (4-3) 13-4 to take a 72-61 lead with under...
UFC on FX 5 provided an action packed night of fights from the Target Center in Minneapolis, Minnesota. Antonio "Bigfoot" Silva made a statement in the main event as he scored a first round technical knockout of the previously undefeated Travis Browne. UFC officials announced that the following fighters were awarded $40K fight night bonuses for their performances at UFC on FX...
Justin Edwards scored 22 points and Gerald McLemore 18 as Maine came back from a big first-half deficit Sunday to defeat Holy Cross 72-60. The Black Bears (2-1) trailed 29-17 with 5:19 remaining until halftime. A layup by Sletoslav Chetinov began their comeback, and McLemore had a pair of 3-pointers, a layup and two free throws as Maine finished the half with a 14-2 run to tie it...
MORE STORIES >>
College Basketball News

Delivered to your inbox

You'll also receive Yardbarker's daily Top 10, featuring the best sports stories from around the web. Customize your newsletter to get articles on your favorite sports and teams. And the best part? It's free!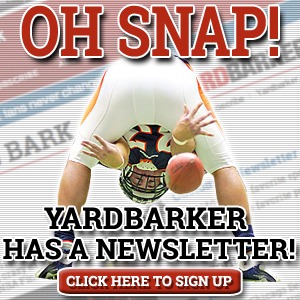 THE COLLEGE BASKETBALL HOT 10