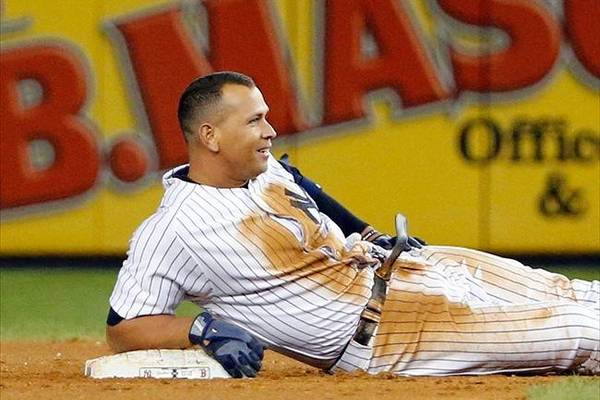 Recently, the New York Post reported that Random House and HarperCollins were in a multi-million dollar bidding war for an Alex Rodriguez tell-all book about the slugger's battle with Major League Baseball in the Biogenesis scandal.The real truth is that A-Rod might have more of a chance of publishing a fairy tale about centaurs and minotaurs than ever seeing his version of that story come to life.According to the N.Y. Daily News,  no one has told Random House and HarperCollins about it:"It's totally fake," said one publishing insider. The insider also said no house would be foolish enough to plunk down that kind of money for an A-Rod book project given the risks. "One reason he'd never get anywhere near that money is the obvious risk that as soon as the book was published, it could and probably would be discredited," said the insider."He'll say anything as long as it's not under oath."Rodriguez has been slapped with a 211-game doping ban by MLB commissioner Bud Selig in connection with Biogenesis, but he is appealing and has denied using performance-enhancing drugs beyond 2001-03, when he was a Texas Ranger.Another source said there's "no way (Rodriguez) will get anywhere near $5 million, even if he does do a book, and at this point it's anyone's guess if he will actually try."A-Rod could always schmooze his Yankee teammate, and new publishing mogul, Derek Jeter. The Yankees' captain announced last month that he is partnering with Simon & Schuster to launch his own adult nonfiction and children's book division.He could title it Lord Of The Ring.
Read the rest of this story...
MORE FROM YARDBARKER

Yankees News

Delivered to your inbox

You'll also receive Yardbarker's daily Top 10, featuring the best sports stories from around the web. Customize your newsletter to get articles on your favorite sports and teams. And the best part? It's free!