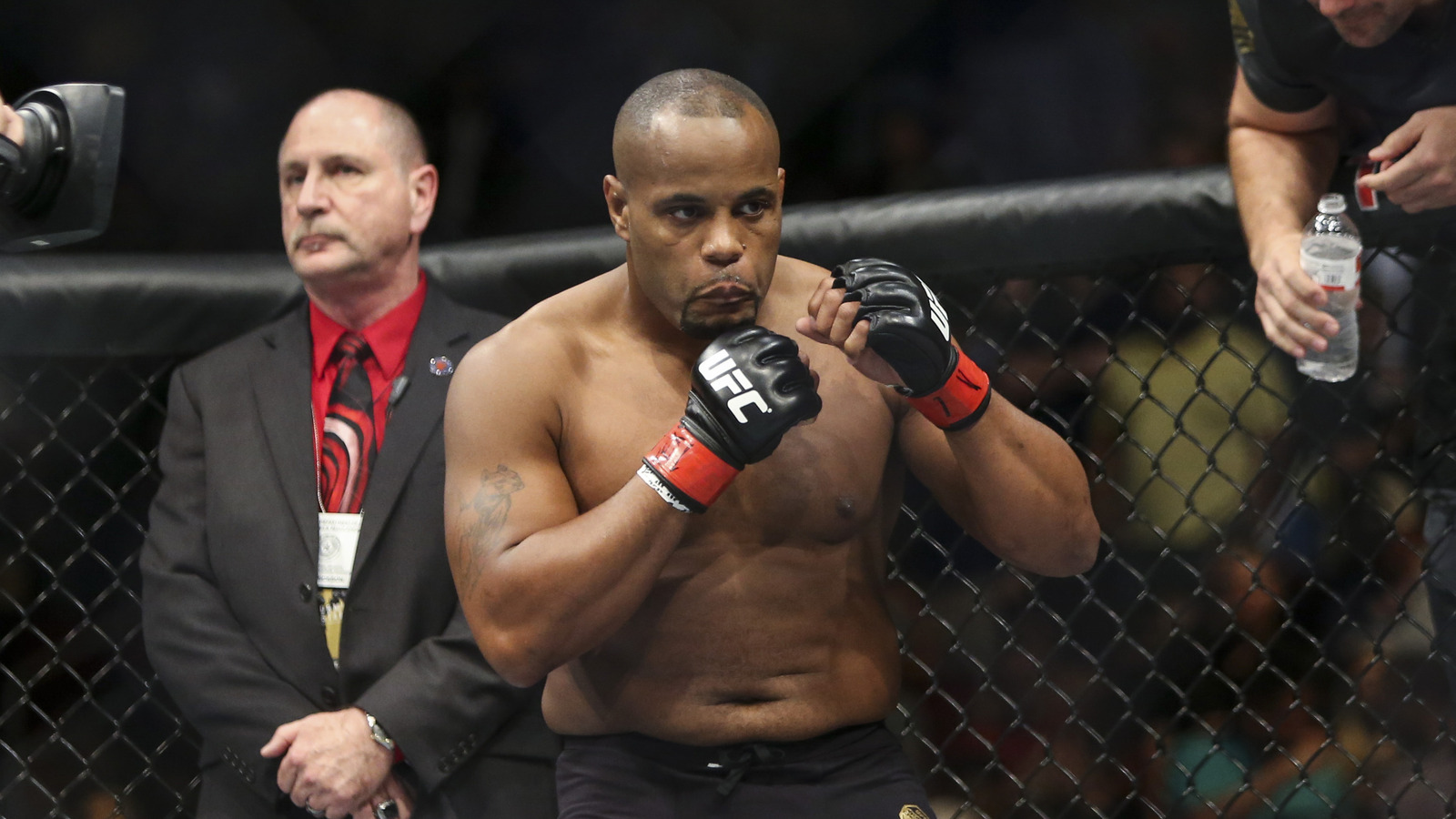 Oct 3, 2015; Houston, TX, USA; Daniel Cormier (red gloves) prior to his World Light Heavyweight Championship against Alexander Gustafsson (not pictured) at UFC 192 at Toyota Center. 
Troy Taormina-USA TODAY Sports
Daniel Cormier's hated rival, former champion Jon Jones, couldn't resist the opportunity to rip the light heavyweight champion following his controversial weigh-in for UFC 210 on Friday.
Cormier, who is defending his title on Saturday against Anthony Johnson in Buffalo, New York, initially weighed 1.2 pounds over the allowable limit the first time he stepped on the scale, but made weight moments later using what some are calling the "towel trick."
In several videos posted online, it appears as though Cormier is using the towel in front of him to take some weight off the scale.
Jones, who is in town to watch the event, was heavily critical of Cormier's actions.
"That was absolutely nuts. I couldn't believe what I was witnessing," Jones told reporters Friday. "If you focus on his hands, you can see him looking down and like balancing out his weight just right to make 205 [pounds]. What a clever trick. Pretty dishonest of him.
"The crazy thing is that it was allowed to happen. I would imagine there would be some type of commission to go back and see this blatant foul play and address it. No one's addressed it. They just got away with doing one of the dirtiest things I've seen in sports."
Cormier has since stated that he was holding onto the towel to avoid exposing himself.
MORE FROM YARDBARKER
MMA News

Delivered to your inbox

You'll also receive Yardbarker's daily Top 10, featuring the best sports stories from around the web. Customize your newsletter to get articles on your favorite sports and teams. And the best part? It's free!