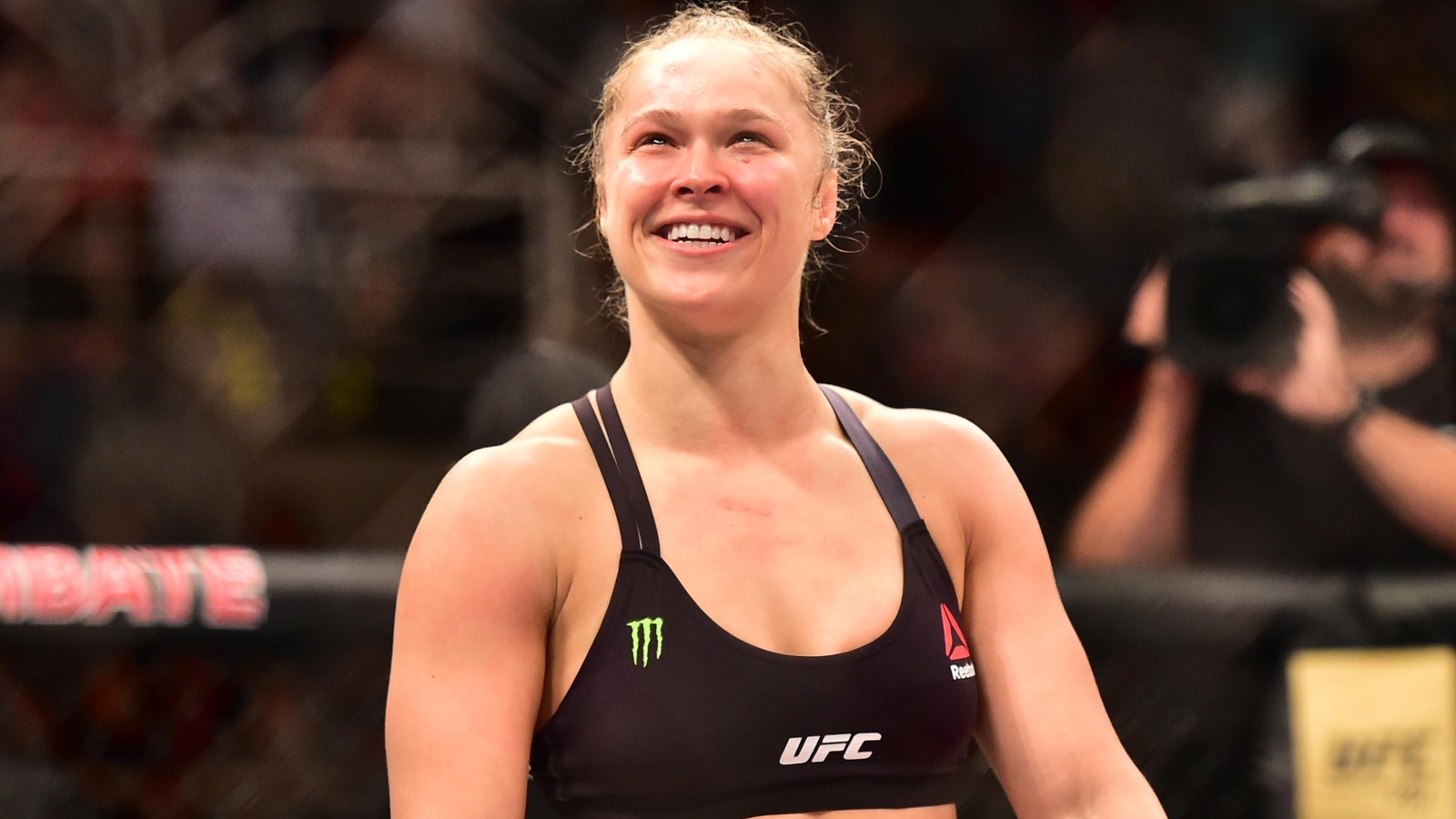 Aug 1, 2015; Rio de Janeiro, RJ, Brazil; Ronda Rousey (red gloves) reacts after knocking out Bethe Correia (not pictured) during UFC 190 at HSBC Arena.  
Jason Silva-USA TODAY Sports
Ronda Rousey is off the market — officially.
Rousey got engaged to boyfriend Travis Browne, who proposed to her last week in New Zealand, according to TMZ Sports.
"We are engaged," Browne told a reporter from SplashNews.com.
Browne gave a detail about the proposal, saying he did it "under a waterfall in New Zealand … felt like the right place to do it."
Rousey was asked when they may have the wedding. She said she wasn't sure, but don't expect a whole elaborate deal from her.
"Soon but I don't know what goes into planning a wedding," said Rousey. "I could be really easy. I don't really want a lot. Don't really need decorations and flowers, just somewhere to go, something to eat, and people around."
Rousey and Browne, who is also an MMA fighter, have been together since 2015. They even were dating while Browne was separated but still married to his now ex-wife, which led to some serious tension.
This will be the first marriage for Rousey, who just turned 30.
MORE FROM YARDBARKER
MMA News

Delivered to your inbox

You'll also receive Yardbarker's daily Top 10, featuring the best sports stories from around the web. Customize your newsletter to get articles on your favorite sports and teams. And the best part? It's free!