The first returns are in for the All Star voting and the Celtics are well represented.  LeBron is the leading vote getter for the East as might be expected, with Carmelo Anthony not far behind.  Kevin Garnett is in 3rd among front court players and would start if the voting stays in this order.   In the backcourt, Rondo is second to Dwyane Wade and would also start if the voting ends this way.  Remember this year, there is no center position on the ballot, just 3 generic frontcourt players.    Celtics fans need to continue to vote daily.   You can find the ballot here.    2013 All-Star Ballot | First Returns EASTERN CONFERENCE  Frontcourt: LeBron James (Mia) 641,348; Carmelo Anthony (NYK) 573,112; Kevin Garnett (Bos) 218,246; Chris Bosh (Mia) 210,724; Tyson Chandler (NYK) 151,744; Paul Pierce (Bos) 114,735; Joakim Noah (Chi) 73,366; Josh Smith (Atl) 69,344; Andrew Bynum (Phi) 68,596; Amar'e Stoudemire (NYK) 64,266; Shane Battier (Mia) 59,419; Anderson Varejao (Cle) 57,336; Luol Deng (Chi) 48,450; Brook Lopez (BKN) 47,940; Jeff Green (Bos) 36,080. Backcourt: Dwyane Wade (Mia) 430,925; Rajon Rondo (Bos) 382,613; Deron Williams (BKN) 211,426; Kyrie Irving (Cle) 155,989; Ray Allen (Mia) 130,016; Monta Ellis (Mil) 47,650; Raymond Felton (NYK) 37,974; Jason Terry (Bos) 36,147; Brandon Jennings (Mil) 35,610; Jrue Holiday (Phi) 35,193. WESTERN CONFERENCE   Frontcourt: Kevin Durant (OKC) 605,965; Dwight Howard (LAL) 434,168; Blake Griffin (LAC) 307,855; Tim Duncan (SA) 189,577; Pau Gasol (LAL) 139,868; Kevin Love (Min) 112,922; Omer Asik (Hou) 88,178; Rudy Gay (Mem) 85,279; Serge Ibaka (OKC) 68,285; LaMarcus Aldridge (Por) 66,290; Dirk Nowitzki (Dal) 63,056; Marc Gasol (Mem) 61,716; Zach Randolph (Mem) 59,916; Metta World Peace (LAL) 59,167; Anthony Davis (NO) 53,779. Backcourt: Kobe Bryant (LAL) 639,419; Chris Paul (LAC) 353,603; Jeremy Lin (Hou) 298,319; James Harden (Hou) 196,108; Russell Westbrook (OKC) 143,437; Steve Nash (LAL) 118,073; Tony Parker (SA) 69,983; Ricky Rubio (Min) 54,744; Manu Ginobili (SA) 47,800; O.J. Mayo (Dal) 36,495. [Discuss on CG Forums!]
Original Story:
http://celticsgreen.blogspot.com/2012...
PLAYERS:
Carmelo Anthony
,
Kevin Garnett
,
Dwyane Wade
,
LeBron James
,
Chris Bosh
,
Paul Pierce
,
Andrew Bynum
,
Shane Battier
,
Anderson Varejao
,
Luol Deng
,
Jeff Green
,
Rajon Rondo
,
Ray Allen
,
Monta Ellis
,
Raymond Felton
,
Jason Terry
,
Dwight Howard
,
Pau Gasol
,
Omer Asik
,
Rudy Gay
,
Serge Ibaka
,
LaMarcus Aldridge
,
Dirk Nowitzki
,
Marc Gasol
,
Zach Randolph
,
Kobe Bryant
,
Chris Paul
,
Steve Nash
,
Ricky Rubio
,
Manu Ginobili
TEAMS:
New York Knicks
,
Boston Celtics
,
Miami Heat
,
Philadelphia 76ers
,
Cleveland Cavaliers
,
Chicago Bulls
,
Milwaukee Bucks
,
Los Angeles Lakers
,
Houston Rockets
,
Memphis Grizzlies
,
Oklahoma City Thunder
,
Portland Trail Blazers
,
Dallas Mavericks
,
Los Angeles Clippers
,
Minnesota Timberwolves
,
San Antonio Spurs
MORE FROM YARDBARKER
NBA News

Delivered to your inbox

You'll also receive Yardbarker's daily Top 10, featuring the best sports stories from around the web. Customize your newsletter to get articles on your favorite sports and teams. And the best part? It's free!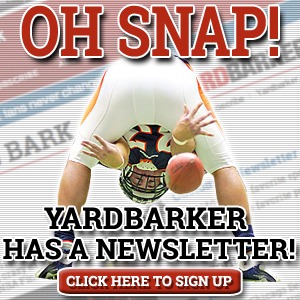 Latest Rumors
Best of Yardbarker

Today's Best Stuff

For Bloggers

Join the Yardbarker Network for more promotion, traffic, and money.

Company Info

Help

What is Yardbarker?

Yardbarker is the largest network of sports blogs and pro athlete blogs on the web. This site is the hub of the Yardbarker Network, where our editors and algorithms curate the best sports content from our network and beyond.