We've updated our Privacy Policy.
By continuing to use this site, you are agreeing to the new Privacy Policy.
Things are getting quite ugly between boxer Amir Khan and his now ex-wife, Faryal Makhdoom Khan. It started when the former light-welterweight world boxing champion announced his divorce from his ex-wife on Twitter, clearly wanting the world to know that it happened straight from the source. And then came the cheating allegations. Khan posted this screencap of a text message chain...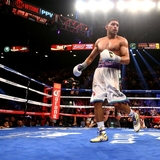 Canelo Alvarez showed he's every bit good as his record (46-1-1) indicates and defended his middleweight title on Saturday night in Las Vegas with a sick right hand to knock out Amir Khan. Alvarez landed 20 punches to the left side of Khan's face. This one he landed in the sixth round put an abrupt end to what was a fairly close fight in the early rounds. The current middleweight...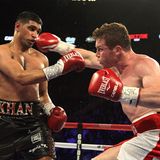 Amir Khan wasted little time posting on social media after his loss to Canelo Alvarez in Las Vegas on Saturday night to assure his fans he was doing fine. Here's the post from Khan, which included a photo: Im okay everyone thats boxing for you, congrats to @Canelo monster punch, much love to all the fans! #CaneloKhan pic.twitter.com/oQcqZQrsLl — Amir Khan (@amirkingkhan) May...
LIKE WHAT YOU SEE?
GET THE DAILY NEWSLETTER:
Amir Khan frustrated Canelo Alvarez for most of five rounds with his speed and rare discipline Saturday night, but size and power took over for Canelo with one punch in the 5th, whereupon Canelo punched Khan into another dimension. Khan remained there, unconscious, worryingly, for a full several minutes. It was a spectacular right hand against a naturally smaller foe; Canelo fights...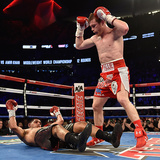 Through their first few rounds of their fight Saturday night at T-Mobile Arena in Las Vegas, Amir Khan's speed appeared to be a problem Canelo Alvarez was trying to solve. It didn't take Canelo too long to figure it out. In the sixth round, Canelo knocked Khan out with a stiff right hand that put Khan to sleep: Saul Canelo Alvarez vs Amir Khan #CaneloKhan OH MY GOAWD!!! pic...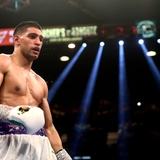 Alvarez vs Khan results for the undercard here for you. Three bouts built up to the main event on HBO Pay-Per-View Saturday between middleweight champion Canelo Alvarez and Amir Khan: ****** Middleweight power punching veteran Curtis Stevens looked as good as he ever has, letting his hands go from the opening bell en route to a 2nd round knockout of prospect. Stevens (pictured) has...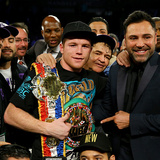 Saul "Canelo" Alvarez didn't always fight for a living. Before he became world champion, Alvarez was in the family business of selling Popsicles and ice cream in Mexico. His brother, Rigoberto, a former titleholder in boxing, recalled to ESPN how Canelo was too embarrassed to go out selling Popsicles on city buses. "The first time, Canelo came back with all the Popsicles we had...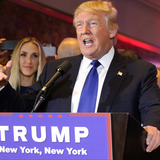 Donald Trump says he will not attend Saturday night's fight between Canelo Alvarez and Amir Khan, despite what Oscar De La Hoya wants us to believe. De La Hoya, whose company promotes Alvarez, said on a conference call Wednesday that he received confirmation that Trump would be in attendance to christen the new T-Mobile Arena in Las Vegas. However, Trump told TMZ on Thursday that...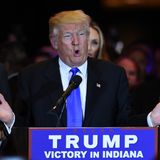 Donald Trump really is all over the place, never missing an opportunity to get some publicity. He's even planning to attend Saturday's pay-per-view boxing fight between Canelo Alvarez and Amir Khan. Oscar De La Hoya, whose company promotes Alvarez, said on a conference call Wednesday that he received confirmation that Trump will attend the fight. The fight will take place on Saturday...
Chris Algieri brought it Friday night on "Premier Boxing Champions" on Spike, giving Amir Khan more than anyone thought he might be able to give. It wasn't enough for Algieri to win the decision. It might've been enough to cost Khan, who aspires to a Mayweather showdown, a lot of money. Algieri had no chance of out-quicking or out-boxing Khan, so he decided to try and force Khan...
MORE STORIES >>
Boxing News

Delivered to your inbox

You'll also receive Yardbarker's daily Top 10, featuring the best sports stories from around the web. Customize your newsletter to get articles on your favorite sports and teams. And the best part? It's free!