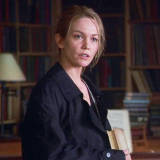 An Academy Award nomination is no guarantee of lasting prominence. The nominees of one year could quickly be forgotten the next; even winners occasionally get dumped from our collective memory. Sometimes, it's just as well; every year there are at least a few overpraised movies and performances that deserve to be lost to the passage of time. But there's a lot of great work that either...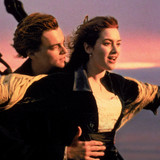 Here are two universal truths: Love hurts, and we can't get enough of sad love songs or films. Call it cathartic, or maybe just therapeutic, but our obsession with unhappy endings is a cinematic cottage industry. But then maybe it's the idea of love being just as important through good times and bad. Well, to celebrate yet another Valentine's Day, here is a list of 20 films tug at...
MORE STORIES >>
Entertainment News

Delivered to your inbox

You'll also receive Yardbarker's daily Top 10, featuring the best sports stories from around the web. Customize your newsletter to get articles on your favorite sports and teams. And the best part? It's free!