We've updated our Privacy Policy.
By continuing to use this site, you are agreeing to the new Privacy Policy.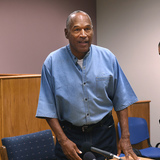 For the first time since he was released from prison last October, Hall of Fame running back O.J. Simpson addressed rumors that he is Khloe Kardashian's father. Needless to say, Juice wasn't having any of it.When asked this past weekend if congratulations were in order for him regarding Khloe's pregnancy, Simpson clearly understood how the question was framed. And he gave a quick...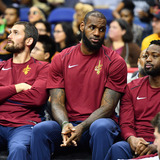 LeBron James hosting a Halloween party is starting to become a tradition that social media users look forward to.This year's event was no different, as Cavs players spared no expense in getting into costume. Check out some of the best looks from Monday night's party.Here are Kevin Love and J.R. Smith, dressed as Sting and a Conehead. And for another great couples costume, check out...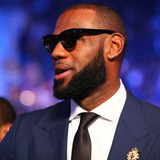 LeBron James earlier this week took notice of some intruders at Cleveland Clinic Courts and took to Snapchat to playfully mock their presence.That's right, thanks to Tristan Thompson's relationship with Khloe Kardashian, a film crew was at the Cleveland Cavaliers practice facility to snag some footage for "Keeping Up With The Kardashians."And James posted video to document the infiltrating...
LIKE WHAT YOU SEE?
GET THE DAILY NEWSLETTER: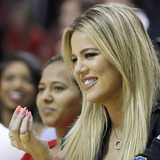 There continues to be stories about how eager Khloe Kardashian is to marry boyfriend Tristan Thompson.The latest report from Radar Online says Kardashian has set aside a half-million dollars for a possible wedding and honeymoon with Thompson. Additionally, she reportedly has been showing commitment to Thompson buy buying him jewelry and luxury trips.Kardashian has been dating the...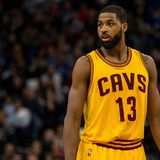 Tristan Thompson can become a permanent member of the Kardashian clan if he wants to.Khloe Kardashian did an interview with Evening Standard magazine and said that she would say yes if Thompson proposes."I would love to have a family," Khloe told the magazine. "We've talked about it."Kardashian also said she would say yes if he asked her to marry him."He [already] is a father, and...
Odell Beckham Jr. says he never dated Khloe Kardashian, and people thinking he did may have complicated matters in his relationship with another woman. In a feature story that will appear in the August issue of GQ magazine, Beckham addressed the infamous photos that showed Kardashian getting awfully cozy with him at a party at Drake's house over Memorial Day weekend. Khloe claimed...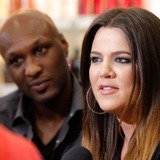 Lamar Odom reportedly spent $75,000 at a Nevada brothel in the days leading up to his near-death experience, and the owner of the establishment is concerned he is not going to get his money. Dennis Hof, who runs the Love Ranch South, told Radar Online this week that Odom paid the $75,000 tab with a credit card. It's unclear what Odom's current financial situation is, but Hof says...
MORE STORIES >>
Entertainment News

Delivered to your inbox

You'll also receive Yardbarker's daily Top 10, featuring the best sports stories from around the web. Customize your newsletter to get articles on your favorite sports and teams. And the best part? It's free!