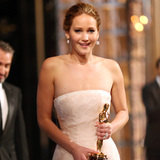 Everyone loves a good movie, and every once in awhile, the ceremony which hands out the film industry's highest honors can be just as entertaining as any blockbuster. We remember the hilarious hosts, the dramatic and touching speeches, and the occasional stunning upset of a category win, making for great water cooler talk the next day. Yet even more than that, we remember the jokes...
The last few months of 2016 should serve as a reminder that the media, in general, isn't very good at prognostication. There's the coverage of the presidential election, of course – that's the big lesson. But Billboard offered another example of how bad so-called experts can be at predicting the future. In a brief analysis of the 2017 Grammy nominations that ran last December, Chris...
Lady Gaga has heard some negative feedback about her appearance during the Super Bowl LI halftime show, and the Grammy Award-winning artist is not going to stand for it.On Tuesday night, Gaga took to Instagram to call out the body shamers who criticized her figure after she changed into her second outfit on Sunday. "I heard my body is a topic of conversation so I wanted to say, I...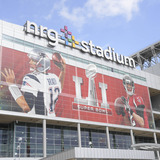 Many already figured that Lady Gaga would make a political statement during her halftime show at Super Bowl LI, but the Schuyler Sisters got that process started before the game.The Schuyler Sisters from the Hamilton musical -- Renne Elise Goldsberry, Jasmine Cephas Jones, and Phillipa Soo -- performed "America the Beautiful" before Super Bowl LI on Sunday in Houston and added something...
Pop sensation Lady Gaga is expected to put on a visually stunning halftime show for Super Bowl LI Sunday evening. Everything from her performing on top of the roof at NRG Stadium to Tony Bennett joining her on stage has been bandied about.An activist, Lady Gaga is also expected to touch on the divisiveness in the United States today. The expectation here is that her performance will...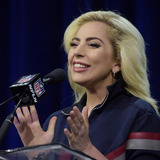 While we still don't know whether or not Lady Gaga will be performing from the NRG Stadium roof at halftime of the Super Bowl, we do know that she's going to give it her all.Anyone that thinks she's going to just go through the motions and deliver a lazy Mariah Carey-type fail performance is dead wrong. The passion she exudes while performing is felt in her demeanor and her vocals...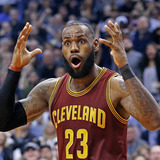 Want more news first thing in the day? Sign up for the Yardbarker Morning Bark newsletter here. Happy birthday to Nolan Ryan, Brad Thompson, Vernon Davis, Mario Williams and Josh Johnson.  On this day on 2000 Ray Lewis and his friends were involved in a knife fight outside of a club during Super Bowl XXXIV weekend in Atlanta that left two people dead.Daily brain workoutName every...
We all know Lady Gaga does things a bit differently than most other performers do. She tries to get shock value, and usually does, which is part of what makes her great. Gaga is performing at Super Bowl LI in Houston, and apparently, she'll be doing so from the NRG Stadium roof, according to Page Six's Oli Coleman. This attempt has actually been tabbed as being "somewhat dangerous...
All signs had been pointing towards Lady Gaga performing the halftime show of Super Bowl LI. As of Thursday night, it's no longer a rumor. Lady Gaga herself confirmed the news on Twitter. It's not an illusion. The rumors are true. This year the SUPER BOWL goes GAGA! @nfl @FOXTV @pepsi #PERFECTILLUSION #GAGASUPERBOWL pic.twitter.com/qR4O57451G — Lady Gaga (@ladygaga) September...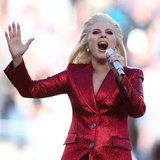 Super Bowl LI is still searching for its halftime performance, but it might be able to get one of the most creative vocal and performance artists out there for it in Lady Gaga. Billboard.com's Shirley Halperin is reporting that Gaga is being considered for the role of headliner this year. Gaga performed the national anthem at Super Bowl 50 in Santa Clara this past February. After...
MORE STORIES >>
Entertainment News

Delivered to your inbox

You'll also receive Yardbarker's daily Top 10, featuring the best sports stories from around the web. Customize your newsletter to get articles on your favorite sports and teams. And the best part? It's free!