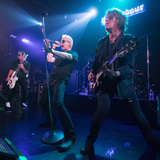 After Stone Temple Pilots fired frontman Scott Weiland in 2013, STP faced the difficult decision of moving on without their lead singer, or finding the right voice to carry the torch for the band. They briefly found that voice in Chester Bennington before he decided to devote all of his time with his own band, Linkin Park. The tragic overdose of Weiland in late 2015 and then Bennington...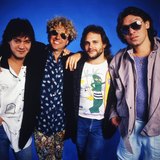 Bands part ways with their lead singer for a variety of reasons – death, creative differences, bad habits, greed, just to name a few. Some find more success with a new frontman while others not so much. Below are 24 bands who fall somewhere between the two.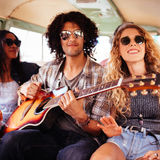 When talking about the history of summer anthems, we could more than likely find a different song for every day of the summer and still have some worthy candidates that were left out. Some of those songs explicitly reference summer, while others possess beats that ooze summer vibes.But for the purposes of this slideshow, here are 20 of the better songs in music's history that say...
MORE STORIES >>
Entertainment News

Delivered to your inbox

You'll also receive Yardbarker's daily Top 10, featuring the best sports stories from around the web. Customize your newsletter to get articles on your favorite sports and teams. And the best part? It's free!