We've updated our Privacy Policy.
By continuing to use this site, you are agreeing to the new Privacy Policy.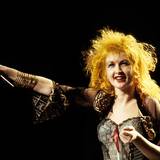 The soundtrack to the Whitney Houston/Kevin Costner flick "The Bodyguard" was responsible for some remarkable achievements. Ever since they began tracking individual units scanned, it was the first album to sell a million copies in a single week, was nominated for two Oscars for Best Original Song (making it one of only 16 films to ever pull that achievement), and "I Will Always...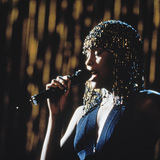 In 1992, Kevin Costner and Whitney Houston starred in "The Bodyguard," which is probably most famous for its soundtrack and Houston's hit song, "I Will Always Love You." The album won a Grammy for Album of the Year, was certified 18x platinum, and is the best-selling soundtrack of all time.However, the famous track was actually written and record by country legend Dolly Parton nearly...
MORE STORIES >>
Entertainment News

Delivered to your inbox

You'll also receive Yardbarker's daily Top 10, featuring the best sports stories from around the web. Customize your newsletter to get articles on your favorite sports and teams. And the best part? It's free!