We've updated our Privacy Policy.
By continuing to use this site, you are agreeing to the new Privacy Policy.
Never count on Brian Cashman stopping before he thinks his team is perfect.  Everyone thought the New York Yanakees GM would be more than happy with his offseason after bringing Giancarlo Stanton to the Bronx in a trade with the Marlins.  But that's not the Brian Cashman way. Cashman looked at this lineup, and saw two problems: second and third base.  After trading Starlin Castro...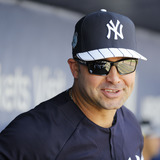 Although the always-energetic Nick Swisher never made it back to the majors after signing a minors pact with the Yankees in 2016, he'll end up contributing to the team in a different way. Mark Feinsand of MLB.com writes in the second half of a piece for MLB.com. "Swish" will now serve as a special advisor to GM Brian Cashman. Though the terms of that job are typically pretty broad...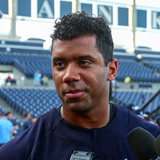 Russell Wilson on Monday, as expected, made his first appearance at spring training with the New York Yankees. The Seattle Seahawks quarterback, who was acquired by the Bronx Bombers earlier this month in a trade, called the opportunity to don the pinstripes a "dream come true." Not only that, Wilson also explained why he continues his flirtation with the game of baseball. "Some...
LIKE WHAT YOU SEE?
GET THE DAILY NEWSLETTER: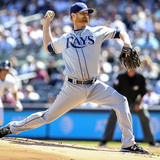 During their quest to acquire starting pitching in recent months, the Yankees have been connected to a litany of potential trade and free agent targets. The list includes right-handers Lance Lynn and Alex Cobb, who rank as two of the best free agents remaining in this year's class. It doesn't appear either will end up with the Yankees, though, if we're to believe manager Aaron Boone...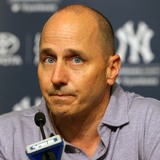 New York Yankees general manager Brian Cashman would like the baseball world to believe that his team enters the 2018 MLB season as underdogs of some sort. Good luck with all that.The basis of Cashman's arguably dubious argument stems from the notion that the Yankees were merely a Wild Card team last season, whereas the Boston Red Sox were AL East champs. Until the Bronx Bombers...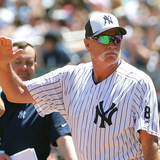 The New York Yankees did not extend an invitation to Hall of Famer Goose Gossage to act as a guest instructor for spring training for the first time in two years, and he's not taking it lying down.Gossage, who was not invited due to his history of controversial comments about the state of the game, blasted Yankee GM Brian Cashman for the decision and also took on what he feels is...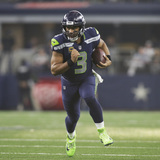 Russell Wilson might want to re-consider the whole football thing.That's because on Wednesday, the Texas Rangers would trade Russell Wilson's rights to the New York Yankees. No, seriously. Here's what GM Brian Cashman has to say about it:"This is a unique opportunity for us to learn from an extraordinary athlete who has reached the pinnacle of his profession. After talking to a number...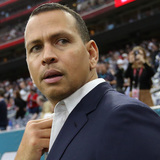 New York Yankees general manager Brian Cashman on Friday indicated the organization has concluded interviews for its open managerial position. And it appears Alex Rodriguez has played a role in the search for a new skipper."I reached out to Alex a number of times [and asked] 'Hey, whaddya got?'" Cashman said, via Newsday. "I looked for a lot of guidance from a lot of people that...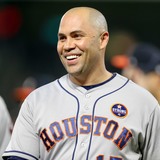 Carlos Beltran has been a busy man.He was vital in helping the Astros win a World Series title earlier in the month, and on Monday, he announced that he's retiring from Major League Baseball. It's safe to say he went out on top as a player.But his time in the big leagues does not appear to be over yet.Beltran reportedly spoke to Brian Cashman, and informed the Yankees general manager...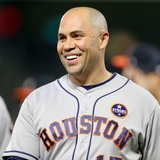 Could the New York Yankees turn to a freshly-retired player to manage their ballclub? General manager Brian Cashman isn't outright saying no.Longtime MLB outfielder Carlos Beltran announced his retirement on Monday, and he said he would be interested in talking to the Yankees — where he played from 2014 to 2016 — about their vacant managerial position.The 40-year-old Beltran has...
MORE STORIES >>
Yankees News

Delivered to your inbox

You'll also receive Yardbarker's daily Top 10, featuring the best sports stories from around the web. Customize your newsletter to get articles on your favorite sports and teams. And the best part? It's free!