Despite the end result, Los Angeles Dodgers ace Clayton Kershaw enjoyed another successful Cactus League start...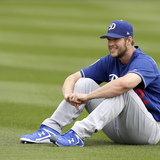 Clayton Kershaw wanted another buddy alongside him on the Dodgers pitching staff, but it didn't exactly work out like he would have wanted.Shohei Ohtani had the opportunity to pick from a number of MLB teams that were interested in his services — the Dodgers among them. He ended up choosing the Angels, and it doesn't appear that Kershaw is all that thrilled about the foreign phenom...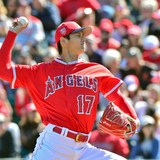 Clayton Kershaw and Shohei Ohtani squared off against each other in a spring training game in Tempe on Wednesday, and that led to an interesting quote.In the bottom of the third inning, Kershaw faced Ohtani and struck out the Angels rookie looking on a 2-2 curveball on the corner. After his appearance, Kershaw was asked about striking out the Japanese phenom. Based on his dismissive...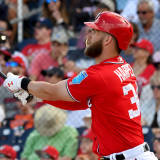 It took longer than expected, and a select few big names do remain unsigned, but the main free agents of the 2017-18 class are largely signed. What caused the slow signing class is a matter of some debate between MLB and the MLBPA (which you can read about here). But one potential cause of the slow activity was the loaded free agent class of 2018-19.It's certainly possible that teams...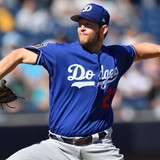 We don't know how close the Los Angeles Dodgers and Clayton Kershaw are to a new contract. But, we do now know that team owner Mark Walter wants Kershaw to be a Dodger for life."He's a Dodger. He should be a Dodger for life."But Walter doesn't stop there."I couldn't possibly say anything that hasn't been said about Clayton Kershaw – He's something special."That's very true. Kershaw...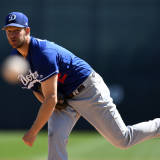 There continues to be hope that the top pitcher in the game, left-hander Clayton Kershaw, will remain with the Dodgers beyond the upcoming season. Kershaw, who could opt out of the final two years and $65MM on his contract next winter, said last week that he and Dodgers management are "on the same page." Then, on Saturday, Dodgers owner Mark Walter told Jon Heyman of FanRag that...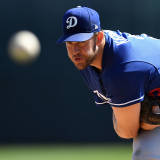 Clayton Kershaw's opt-out clause after the 2018 season will be one of the MLB's biggest stories over the next several months, but Los Angeles Dodgers owner Mark Walter is leaving no doubt about where he stands on the matter.Walter, whose official title is controlling partner of the Guggenheim Baseball Management group that owns the Dodgers, told FanRag Sports' Jon Heyman on Saturday...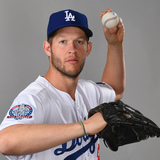 The late Kevin Towers was memorialized at a "Celebration Of Life" ceremony today at Petco Park, with scores of Towers' friends and colleagues from around baseball in attendance.  The Associated Press' Jay Paris and the Padres' Bill Center each have details on some of the memorials from the 22 speakers who shared their experiences and fond memories of Towers, whose 35 years in baseball...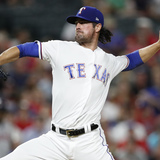 Every MLB season offers some positive surprises. As we sit here at the beginning of spring training, we know that some guys are going to come out of nowhere to put up monster campaigns. Unfortunately, we also know that some big name guys are going to lose some productivity.Sometimes, it's difficult to predict who those guys will be. But with all of these players, the warning signs...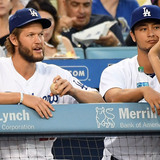 Bringing back Yu Darvish would have allowed the Los Angeles Dodgers to keep together one of the most terrifying rotations in baseball for 2018 and beyond, but Darvish has instead signed with another National League contender. That makes Clayton Kershaw a tad nervous.While speaking with reporters on Tuesday, Kershaw was asked for his thoughts on Darvish joining the Chicago Cubs. The...
MORE STORIES >>
Dodgers News

Delivered to your inbox

You'll also receive Yardbarker's daily Top 10, featuring the best sports stories from around the web. Customize your newsletter to get articles on your favorite sports and teams. And the best part? It's free!