Mariners outfielder Ichiro Suzuki left Wednesday night's game vs. the Giants after the top of the first inning with a tight right calf.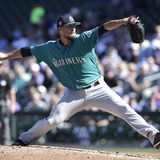 The Mariners have designated right-handed reliever Shawn Armstrong for assignment in order to clear a spot on the 40-man roster for Ichiro Suzuki, whose return to the organization is now official (Twitter link via MLB.com's Greg Johns).Seattle acquired Armstrong, 27, in a minor December swap that sent $500K of international bonus allotments to the Indians. Armstrong spent his entire...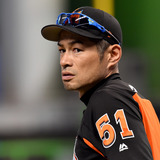 The Mariners are closing in on a one-year, Major League deal that'll bring franchise icon Ichiro Suzuki back to Seattle, reports Bob Nightengale of USA Today (via Twitter). Ichiro is a client of agent John Boggs.More to come. The Mariners are closing in on a one-year, MLB deal that'll bring franchise icon Ichiro Suzuki back to Seattle, reports Bob Nightengale of USA Today (via Twitter...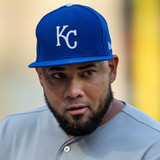 The Yankees have kept an eye on free-agent third baseman Mike Moustakas, writes Jon Heyman of FanRag Sports, though he also cites people close to the team in characterizing an ultimate match between the two sides as a long shot. The Yankees would only have interest on a short-term deal and are concerned both with the financial implications and the draft forfeitures that would come...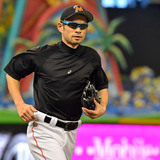 One reporter threw some cold water on a rumor that tied Ichiro Suzuki to the Colorado Rockies.Japanese outlet Sanspo.com reported that Ichiro, who is a free agent, had some talks with the Rockies.Despite that report, The Athletic's Ken Rosenthal says Ichiro will not be joining the Rockies. Ichiro, 44, became a free agent after the Miami Marlins declined his $2 million option after...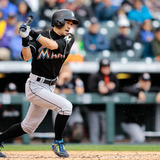 Ichiro Suzuki, one of the best hitters in baseball history, may be on his way to baseball's best hitting park. A report from the Japanese website Sanspro.com is reporting that the Colorado Rockies are among the team's interested in the 44-year-old free agent.Ichiro had played with the Miami Marlins from 2015-2017. He was used primarily off the bench in 2017, taking only 196 at-bats...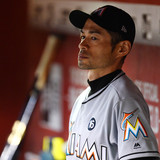 Ichiro Suzuki's agent, John Boggs, tells Barry Bloom of MLB.com that he's still holding out hope that the 44-year-old will land an offer from a big league club this offseason rather than return to Japan. Boggs had talks with both the Mariners and Padres, but neither of those now looks likely to come to fruition. He also notes that he'd spoken to the Mets before they signed Jay Bruce...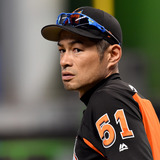 Ichiro Suzuki is open to a return to Japan if he is unable to land a job with an MLB team.Ichiro became a free agent after the Miami Marlins bought him out of his contract following the season. His agent had hopes of something coming through with the Seattle Mariners or San Diego Padres, but both teams have moved on.MLB.com's Barry M. Bloom spoke with Ichiro's agent John Boggs for...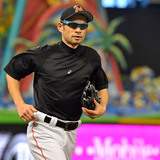 Don't call it a career on Ichiro Suzuki just yet.Ichiro is a free agent after the Miami Marlins declined the aging outfielder's $2 million option. There were questions about whether another team would have interest in the 44-year-old, and the answer seems to be yes.Fan Rag Sports' Jon Heyman says a few teams have shown interest in Suzuki: Ichiro batted .255 with a .649 OPS last season...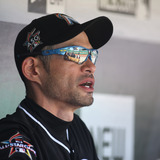 The career of Ichiro Suzuki has had many highlights which will no doubt result in a place in baseball's Hall of Fame. On Wednesday, he added another. With a hit against the Oakland Athletics, the Miami Marlins outfielder became MLB's leader in all-time Interleague Play hits. Certainly, it's worth noting that Interleague Play began in 1997. So, those who played even a decent portion...
MORE STORIES >>
Mariners News

Delivered to your inbox

You'll also receive Yardbarker's daily Top 10, featuring the best sports stories from around the web. Customize your newsletter to get articles on your favorite sports and teams. And the best part? It's free!