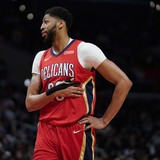 Anthony Davis has been banged up quite a bit in recent weeks, and it sounds like his latest injury will force him to miss at least one game.Davis rolled his ankle while grabbing a rebound in the third quarter of Wednesday's game against the Sacramento Kings, and X-rays came back negative. However, ESPN's Adrian Wojnarowski reports that he suffered a sprained ankle and is considered...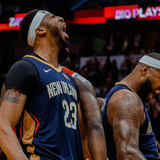 The New Orleans Pelicans are rolling. And lately, that's largely because of Anthony Davis. He would make history during the month of February, but he's not content with that. Enter DeMarcus Cousins, who is out for the season with a torn Achilles tendon.In short, Davis believes Cousins will re-sign with the Pelicans. "I'm pretty confident that he'll stay. From what I hear, he plans...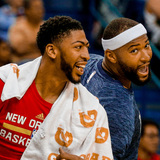 Anthony Davis left Tuesday night's game against the Los Angeles Clippers after suffering a rib injury in the first half, but he later returned after X-rays were negative. Had he remained out of the game, it may have cost him an Achilles tendon.After he led the New Orleans Pelicans to a 121-116 win with a game-high 41 points, 13 rebounds, three blocks and three steals, Davis revealed...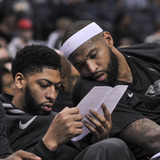 The New Orleans Pelicans were always going to be fighting for a playoff spot, but Anthony Davis feels DeMarcus Cousins' season-ending injury robbed the team of a chance to truly contend.In an interview with ESPN's Rachel Nichols, Davis said the Pelicans would've been a real threat in the postseason."We could have gone through the playoffs. No one could really stop us as bigs. We...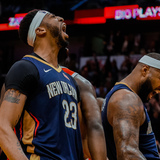 Anthony Davis knows how much DeMarcus Cousins meant to the New Orleans Pelicans. So much so, in fact, that Davis believes the Pelicans could've challenged for a spot in the NBA Finals. With a fully healthy Cousins, of course."We could have gone through the playoffs. No one could really stop us as bigs. We go to the Finals if (Cousins wasn't hurt)."While that's certainly a bold claim...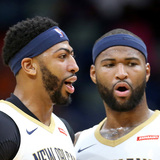 In an interview with ESPN's Rachel Nichols over All-Star weekend, Pelicans All-Star Anthony Davis shared what he thought of the Pelicans' ceiling before teammate DeMarcus Cousins was lost for the season to a ruptured Achilles tendon."We could have gone through the playoffs. No one could really stop us as bigs. We go to the Finals if we went," Davis told Nichols. "[Teammate Rajon...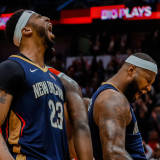 Anthony Davis started the NBA All-Star Game wearing the jersey of injured Pelicans teammate DeMarcus Cousins.Cousins was selected to play in his fourth consecutive All-Star Game. However, he was unable to take part due to injury. Late last month, during a game between the Pelicans and Rockets, Cousins suffered a torn Achilles, bringing his season to an abrupt end.Cousins was in attendance...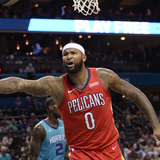 The Pelicans have officially announced that center DeMarcus Cousins underwent successful surgery today at the Southern California Orthopedic Institute in Los Angeles to repair the season-ending rupture of his left Achilles tendon that he suffered in last week's game against Houston.As previously reported, Cousins will miss the remainder of the 2017-18 season, but his surgery went...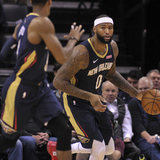 DeMarcus Cousins recently suffered a season-ending Achilles injury, and he appears to still be distraught about it.Cousins, who is known for being a competitor, hasn't been hampered by injuries much during his career, and this obstacle is something new for him to deal with.He took to Instagram and posted a message to Pelicans fans on Tuesday, explaining how he feels about the injury...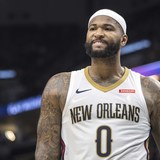 DeMarcus Cousins suffered a brutal Achilles injury and is out for the year. It was a stunning development that has the New Orleans Pelicans scrambling, not to mention the difficult circumstance it now presents to Cousins himself.On Tuesday, the All-Star center sent a message out to his fans, vowing to overcome it."No lie this sh** sucks! I've never experienced an injury of this magnitude...
MORE STORIES >>
Pelicans News

Delivered to your inbox

You'll also receive Yardbarker's daily Top 10, featuring the best sports stories from around the web. Customize your newsletter to get articles on your favorite sports and teams. And the best part? It's free!