We've updated our Privacy Policy.
By continuing to use this site, you are agreeing to the new Privacy Policy.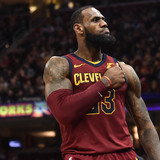 If you're an NBA free agent next summer, your hopes of a lucrative deal like we've seen over the past two offseasons have just been altered by the league's new financial reality. Bobby Marks and Brian Windhorst produced an excellent piece this week breaking down the looming cap crunch NBA teams will be facing this summer and how it will impact upcoming free agents. The article does...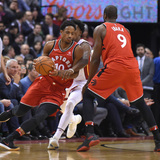 Goran Dragic and DeMar DeRozan got into it after the Miami Heat's 90-89 victory over the Toronto Raptors on Tuesday night.After the game, the two got into it, with DeRozan seen reaching out to swipe at Dragic: Things were broken up quickly as others came between the players.Dragic had a big game for Miami, scoring 24 points on 10 of 21 shooting with 12 rebounds. DeRozan scored 25...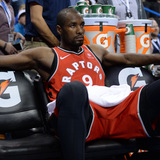 Serge Ibaka and James Johnson were ejected from Tuesday's Miami Heat-Toronto Raptors game after trading punches.The two were fighting for position as the Raptors were getting ready to inbound the ball early in the third quarter. Take a look: Johnson had four points and three rebounds in 14 minutes prior to being ejected. Ibaka had 11 points and five rebounds in 22 minutes.This is...
LIKE WHAT YOU SEE?
GET THE DAILY NEWSLETTER: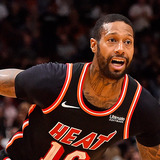 After undergoing an MRI on Sunday, Heat forward James Johnson has been diagnosed with right ankle bursitis, the team announced (via Twitter). Johnson, who won't travel with the Heat during this week's road trip to Boston and Atlanta, is expected to miss the next seven to 10 days, according to the club. That timetable would put him on track to be out for at least four games, if not...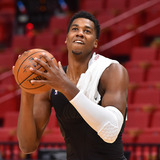 Hassan Whiteside proved to be a man of his word by ponying up the money to pay Miami Heat teammate James Johnson's $25,000 fine. And Whiteside did so in a flashy manner by producing the needed funds in cash.Whiteside felt himself indebted to his teammate in light of the fact Johnson was fined for coming to his defense.The incident in question occurred during the Heat's 116-93 victory...
It was a different James Johnson who was introduced to the Toronto media in his second turn at playing for the Raptors. A more mature young man who has learned from his mistakes and truly values the opportunity he has been given. "It was a crazy road for me, but I've learned a lot – a lot from my mistakes," Johnson said.
MORE STORIES >>
Heat News

Delivered to your inbox

You'll also receive Yardbarker's daily Top 10, featuring the best sports stories from around the web. Customize your newsletter to get articles on your favorite sports and teams. And the best part? It's free!