The New York Giants lack a true safety in the defensive backfield, and yes, I know Darian Thompson is still back there missing tackles and blowing coverage's. Thompson was a third-round pick out of Boise State with WAY top high expectations entering the NFL. He missed virtually his entire rookie season due to injury, and returned looking like half of what we expected him to be. So...
On the same day that the Giants released cornerback Dominique Rodgers-Cromartie, defensive tackle Damon Harrison jumped to his defense on Twitter, while seemingly calling out other teammates. On the same day that the Giants released cornerback Dominique Rodgers-Cromartie, defensive tackle Damon "Snacks" Harrison jumped to his defense on Twitter...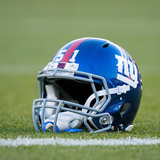 Pat Shurmur will be calling plays for the Giants in his first season as head coach, Dave Gettleman said this week from the Senior Bowl (via Paul Schwartz of the New York Post, on Twitter). This will mark the second time Shumur's gone this route. He called plays for the 2011 Browns, but the offense ranked 29th. Additionally, Shurmur is not guaranteed to hire an offensive coordinator...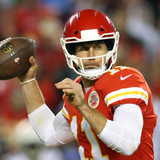 The 2017-2018 NFL season is nearing its end with only the Super Bowl left to play. Accordingly, the stamp has been put on the performances for most players, and now the debate is on: Who was the best, who was the worst, who was overlooked and who ended up being a letdown?Here's a look at 15 of the NFL's most underrated players in 2017:15. Michael Thomas, WR, New Orleans SaintsIt...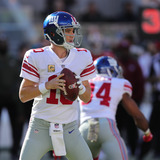 There's been a lot said and tweeted since the shocking news broke Tuesday that Eli Manning won't be starting for the New York Giants in Week 13. A Hall of Fame quarterback weighed in on the situation, calling it shameful.Then later in the day, former Giants great, two-time Super Bowl winner Carl Banks, shared similar thoughts, with a bit of extra commentary aimed at others within...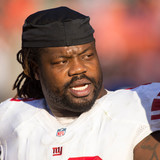 The pizza chain Papa John's announced on Wednesday that it is pulling some of its advertising from NFL games due to what founder John Schnatte indicated was disappointment over NFL leadership.The move itself is in response to ongoing National Anthem protests around the game."The NFL has hurt us. We are disappointed the NFL and its leadership did not resolve this," Schnatte said,...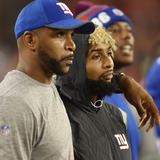 New York Giants receiver Odell Beckham Jr. went down in the first quarter of Monday night's game with an ankle injury. It was most definitely a scary scene for the Giants, as Beckham was shown keeled over on the way to the locker room (watch here).As this was happening, Browns fans were heard booing Beckham Jr.Giants Pro Bowler Damon Harrison took major exception to this. The booing...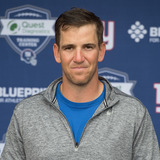 What do Eli Manning and LeBron James have in common? It's a head-scratching question, if you ask us, but Damon Harrison has a different take.The New York Giants defensive tackle was on the set of NFL Network Monday morning, and he had interesting logic behind his comparison of Manning to King James. It involved Manning's exclusion of the network's Top 100 list."Eli, when you look...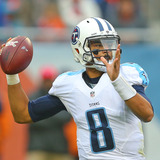 Every season, a handful of NFL players who hadn't quite lived up to their billing suddenly find their way and explode onto the scene. Some players also come from absolutely nowhere to astound — Victor Cruz in 2011 immediately comes to mind as an example. Others may follow a pattern of steady improvement until they reach their apex.It's hard to predict exactly which unknown players...
New York Giants defensive tackle Damon Harrison talks about his impact on Big Blue's defense, as the team gets ready for the Pittsburgh Steelers.
MORE STORIES >>
Giants News

Delivered to your inbox

You'll also receive Yardbarker's daily Top 10, featuring the best sports stories from around the web. Customize your newsletter to get articles on your favorite sports and teams. And the best part? It's free!