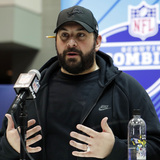 Because most NFL coaching changes happen in January, those moves can often be overshadowed by the postseason and – subsequently – the major moves that teams makes in free agency. However, those coaching changes shouldn't be overlooked.A year ago, 15 of the league's 32 teams made changes to at least one of their head coach, offensive coordinator, or defensive coordinator spots, and...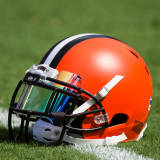 One of the best stories of the week pertains to the Cleveland Browns, which isn't something that usually happens, but still worth reading nonetheless.The Browns — arguably the worst organization in football, as far as the team's brass goes — have had a number of coaches come and go over the past two decades. The turnover is ridiculously high, and the average shelf life for a coach...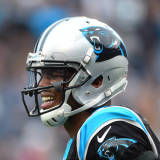 There has been a lot of talk in recent years about the Carolina Panthers getting Cam Newton to avoid injuries by running less, but the team's new offensive coaching staff insists they will not look to change the quarterback's style of play.While speaking with reporters this week, Panthers offensive coordinator Norv Turner said Newton is always going to make plays with his legs."What...
LIKE WHAT YOU SEE?
GET THE DAILY NEWSLETTER: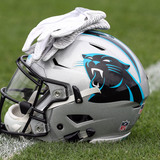 Cam Newton will officially have an offensive coordinator not named Mike Shula for the first time since 2012. Days after moving on from Shula, the Carolina Panthers have finalized a deal to hire veteran Norv Turner as his replacement. This deal was reported as being nearly completed early in the week. So in no way is this a surprise. A veteran of the NFL sideline for over a quarter...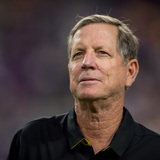 The Carolina Panthers are reportedly close to naming Norv Turner their new offensive coordinator.ESPN's David Newton reported Wednesday that Turner was in Charlotte to finalize a deal. His son Scott is also reportedly set to be named the team's quarterbacks coach. They will be charged with helping Cam Newton, whose career has taken a step back since his MVP season in 2015.It seems...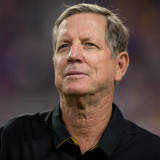 The Panthers need a new offensive coordinator to replace Mike Shula, who was fired on Tuesday morning. Head coach Ron Rivera is hoping that Norv Turner will be the man to replace him, Ian Rapoport of NFL.com tweets.  Turner's time as the Vikings' offensive coordinator ended abruptly in November 2016 when he stepped down following a professional disagreement with head coach Mike Zimmer...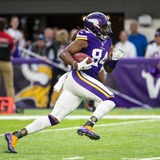 Wide receiver Cordarrelle Patterson is set to become a free agent for the first time, and after some trouble getting touches with the Minnesota Vikings, he's wary of going somewhere he's not completely wanted.Patterson admitted that the hiring of Pat Shurmur as offensive coordinator was huge for him after having issues getting involved under Norv Turner."Pat told me 'Let's get you...
Former Minnesota Vikings offensive coordinator Norv Turner opened up recently for the first time since he shockingly resigned from that post earlier in the season. Turner, who spent two-plus seasons as the Vikings offensive coordinator before calling it quits in early November, was pretty candid about the reasoning behind his departure from the Vikings. "Mike (Zimmer) and I just...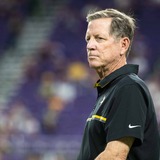 In what has to be considered an absolutely shocking turn of events in the NFL, Minnesota Vikings offensive coordinator Norv Turner has announced his resignation. The announcement came via the team's official Twitter account Wednesday morning and was met with speculation regarding what exactly happened behind the scenes in Minnesota. Norv Turner has resigned as the #Vikings offensive...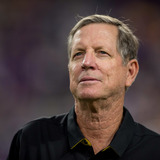 Norv Turner, college head coach? According to this little nugget from Adam Schefter and Chris Mortensen, the thought has at least been entertained by certain unnamed colleges. "At least one and possibly two colleges are closely looking at Vikings offensive coordinator Norv Turner as a head-coaching candidate, per a league source. Whether he would be interested is an entirely different...
MORE STORIES >>
NFL News

Delivered to your inbox

You'll also receive Yardbarker's daily Top 10, featuring the best sports stories from around the web. Customize your newsletter to get articles on your favorite sports and teams. And the best part? It's free!