Former NHL goalie Martin Brodeur joined the Jeff Blair Show to discuss the process of choosing an Olympic team without diving into the NHL pool and even without the NHL taking part, that Canada will still get behind the Olympic team.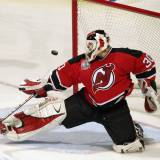 Big goals are the big standouts when it comes to the Stanley Cup Playoffs. But to make it all the way to the Final, it also takes an out-of-this-world performance from the player between the pipes. And sometimes, the goaltender ends up being the leader of a championship run. Here are 16 netminders who carried their teams to the Stanley Cup Final.
Back in February, you might remember a story about Mike Yeo and how he allows Martin Brodeur to decide which goaltender starts each night for the Blues. To date, the Yeo/Brodeur combination has worked out pretty well as there has been a drastic improvement in the team's crease. With Jake Allen playing some of his best hockey of the year, the topic once again popped up and Yeo confirmed...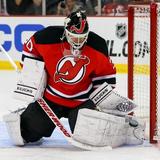 St. Louis Blues GM Doug Armstrong will have some help when he's making roster decisions. The club announced that they have signed Martin Brodeur to a three-year deal to be the team's Assistant General Manager. While his duties haven't been publicly outlined, it's safe to assume he'll weigh in on the team's handling of their free agents as well as any future trades. There's really...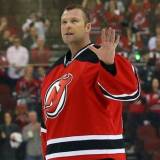 Since joining the St. Louis Blues as a senior advisor last week, newly retired goaltender Martin Brodeur has been giving the team reports looking down from a scouting booth. But now the NHL veteran wants everyone to know about the ever-evolving game from the perspective of 20 years in front of the net too. Brodeur spoke with Sportsnet to discuss what he likes and what he'd like...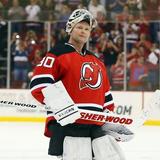 On Thursday Jan. 29, St. Louis Blues goaltender Martin Brodeur announced his retirement. The name Martin Brodeur will be remembered by fans, players, and the NHL for a long time. The Montreal native will go down as one of the greatest goaltenders in NHL history, currently holding the record for most regular season wins (691), and shutouts (125). After 21 seasons between the pipes...
Martin Brodeur is currently enjoying his one-week leave of absence and is debating his future in the NHL and with the St. Louis Blues. It seems like Brodeur has a couple of options: Remain as the third netminder with the Blues or mutually terminate his contract with the Blues and try to find work somewhere else. The second option has seemed like the most likely scenario considering...
MORE STORIES >>
Blues News

Delivered to your inbox

You'll also receive Yardbarker's daily Top 10, featuring the best sports stories from around the web. Customize your newsletter to get articles on your favorite sports and teams. And the best part? It's free!