Novak Djokovic suffers a shock defeat to world number 109 Taro Daniel of Japan at the BNP Paribas Open in Indian Wells.
Novak Djokovic is hoping for a strong start to his Indian Wells campaign. Later, Roger Federer continues his rain-delayed match from Saturday night (live on ESPN3).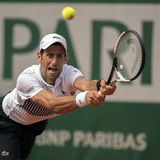 Novak Djokovic underwent what he termed was a "small medical intervention" on his troublesome elbow recently.Djokovic has been bothered by his elbow for two years and took six months off last year to rest it, hoping that would resolve his issues. However, he still felt pain while competing in the Australian Open last month and decided to undergo some "intervention" as he termed it...
Novak Djokovic entered into the Australian Open as the 14th seed this year after missing six months due to injury. His draw was such that in the semi-final, he could meet Roger Federer. It seemed like a destined match between the two, but in the end, Djokovic was unable to hold up his end of the bargain, losing in the fourth round against Hyeon Chung. After battling the 40-plus Celsius...
A year ago, the script was flipped on these two players at the Australian Open. Roger Federer was returning from an injury, not having competed for six months. Novak Djokovic was the defending champion and number 2 seed at the tournament. Federer had fallen out of the top 10 for the first time in years. It was Djokovic who fell early, however, and Federer  won the tournament. This...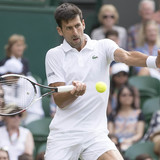 Novak Djokovic's attempt to unionize his fellow men's tennis players has been the talk of the Australian Open so far.According to the Daily Mail, Djokovic spoke at the annual player meeting at the Australian Open on Friday night. Djokovic reportedly spoke last, politely asked non-players to leave the room, then brought up a lawyer to help make the argument for why the players should...
If anyone were to make a prediction for who would be in the top ten at the end of the 2017 season this time last year, nobody would get it right. For starters, nearly everyone would've thought that Andy Murray and Novak Djokovic would be at the top of those rankings, and they both ended up outside the top ten entirely. People also wouldn't have predicted just how strong a comeback...
Former world no. 1 Novak Djokovic has had a rather tumultuous last 18 months. In June of 2016, he was on top of the world having won his first Roland Garros title. What followed was a series of sub-par play by his standards that brought into question his health and mental state. He later admitted to having somewhat of a post-victory hangover with a loss of motivation. Accompanied...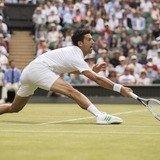 Novak Djokovic is dealing with an elbow injury that reportedly could end his season.Serbian outlet Zurnal spoke with the doctor for the Tennis Federation of Serbia, who told them Djokovic has a bone bruise in his elbow that needs 6-12 weeks of recovery time. He believes that Djokovic shutting things down for the rest of the year might be a good idea so the former world No. 1 player...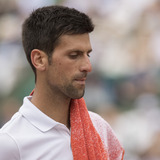 John McEnroe turned heads this week with some comments comparing Novak Djokovic to Tiger Woods. A day later, Djokovic responded.While providing commentary for BBC Wednesday, McEnroe talked about Nole's troubles on the court and said the former No. 1 reminded him of Woods."The person that comes to mind immediately with Novak is not a tennis player, it's actually a golfer: Tiger Woods...
MORE STORIES >>
Tennis News

Delivered to your inbox

You'll also receive Yardbarker's daily Top 10, featuring the best sports stories from around the web. Customize your newsletter to get articles on your favorite sports and teams. And the best part? It's free!