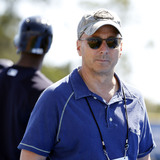 True, the market remains quiet, but perhaps we're reaching the point where the looming onset of spring training will begin to apply some real deal-making pressure. Here's the latest chatter: The Yankees have had "minimal" contact with potential free-agent infielders, according to a report from Ken Rosenthal of The Athletic (subscription required). Rosenthal suggests that New York...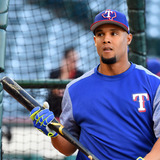 Carlos Gomez knows all too well the myriad issues ballplayers from other countries face when trying to adapt to new surroundings while simultaneously dealing with the daunting task of learning a new language. The Texas Rangers outfielder recently weighed in on the many obstacles players like him confront early on in their careers in a recent interview for ESPN's "Béisbol Experience...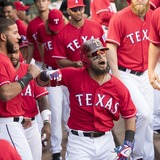 What's better than homering in your first at-bat of the season? Homering in your first two at-bats. Rangers second baseman Rougned Odor did just that.Odor, who had already taken Cleveland Indians ace Corey Kluber deep once (which you can see here), followed it up with an even more impressive bomb in his second at-bat. This one came with two-men on. Odor's two home runs sandwiched...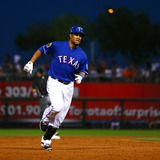 Texas Rangers centerfielder Carlos Gomez hit a ball into the stratosphere on Monday against the Cleveland Indians to give his team an early 2-1 lead.It was a solo shot in the bottom of the third inning that traveled an astounding 461 feet and traveled 112 MPH.Here is the towering shot in all its glory. This home run was one we watched over and over again. It showed off Gomez's raw...
Think about the teams that need to make the most of the year ahead. The Red Sox, certainly, will now be under a lot of pressure to roll through the playoffs. That's the consequence of working how they've worked. The Royals will face a lot of pressure in a different way, because it looks almost certain that 2018 and beyond will be a challenge. For Kansas City, this could be their...
I don't know how else to begin, so let's begin like this: Over 126 games spent with the Astros, Carlos Gomez was worth 0.6 WAR. Over 25 games spent with the Rangers, Carlos Gomez has been worth 0.7 WAR. Now you know the story — there are characters, there's a plot. When the Astros acquired Gomez in the first place, they figured he could be a real difference-maker. He's making a difference...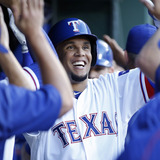 Carlos Gomez seemed to be really happy that he left Houston, judging by what he did in his first at-bat as a new member of the Texas Rangers. With two on, facing a 1-0 count, Gomez got a hanging breaking ball, and he did not miss it. It was a softball pitch, and he sent it into the stands with ease. First at-bat as a Ranger for @RealCarlosGomez ? How 'bout a 3-run homer.#Rangers...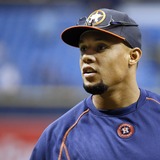 After failing to find a trade taker for Carlos Gomez, the Houston Astros have released the struggling outfielder outright, and a couple of National League teams could be interested in scooping him up on the cheap. The Astros designated Gomez for assignment earlier this month and finally requested unconditional release waivers on him on Friday, per Brian McTaggart of MLB.com. ...
Could a return to the NL Central be in the cards for Carlos Gomez? According to a report by Derrick Goold of the St. Louis Post-Dispatch on Thursday, the Cardinals will explore the situation of the exiled Astros outfielder to see if he might be a good fit for them. #Cardinals will explore Carlos Gomez's situation and whether he's a fit, can help. No indication they'll make a...
Just about one year ago, the Houston Astros were trying to get to the playoffs, and they decided Carlos Gomez was worth a bushel of pretty good prospects. In the present day, the Astros are again trying to get to the playoffs, and they decided Carlos Gomez isn't worth much of anything. Wednesday, Gomez was designated for assignment, and that's a tough break for someone coming up...
MORE STORIES >>
Rangers News

Delivered to your inbox

You'll also receive Yardbarker's daily Top 10, featuring the best sports stories from around the web. Customize your newsletter to get articles on your favorite sports and teams. And the best part? It's free!